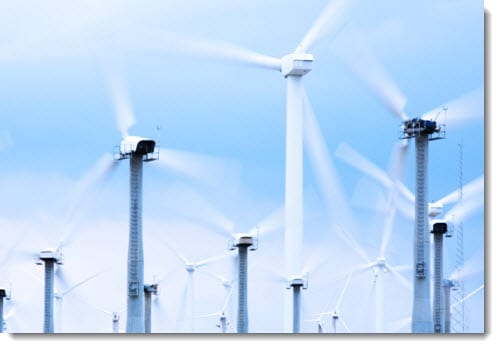 China blocked from rooting wind farms in Oregon
October 5, 2012

Obama administration bars China from bringing wind energy to Oregon
China has established itself as a major force in the solar energy industry, but this is not the only clean energy sector in which the country holds a strong presence. Wind energy is often overlooked by others in China's clean energy portfolio, but the country is beginning to make headlines for its ambitious projects. The problem is, these headlines revolve around a trade dispute between the U.S. and China regarding a wind farm locations in Oregon.
Wind farms would have been located close to military base
China has been showing interest in bringing wind energy projects to the U.S. and had its sights set on four locations in Oregon. These locations would have served host to large wind farms that would have had the potential to generate a significant amount of electricity, with Chinese companies acting as a sort of utility energy provider. The ambition has sparked caution from the Obama administration, which notes that the wind farms would be located close to a U.S. military base where unmanned aircraft and electronic-warfare technologies were being tested.
National security concerns draw ire of Chinese company
Citing concerns over national security, President Obama has vetoed a foreign business deal that would have brought China into the country's wind energy industry. The quick and decisive move has already garnered the administration criticism from those that believed the wind farms that would be brought to Oregon would create thousands of jobs. China's Rall Corp., which held majority share in the four wind farms, has filed suit against the Obama administration claiming that the veto was unlawful and unauthorized.
Blocking China may be a matter of energy security
The U.S. has been growing increasingly concerned over matters of national security recently. Energy has been identified as a serious issue by the Department of Defense that could threaten the country's security if not adequately addressed. The government's move to ban China from bringing wind energy systems to Oregon may be more closely linked to matters of energy security rather than the guarding of the country's military secrets and technologies.