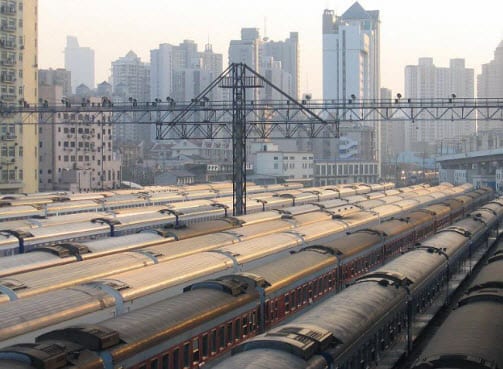 China takes on renewable energy with an aggressive new plan
June 15, 2013
China grows as a renewable energy advocate
China has been making waves in the energy sector recently. The country is known as a strong advocate for renewable energy as well as a major consumer of fossil-fuels and home to some of the most polluted cities in the world. The Central Government has been wary of making a major shift away from fossil-fuels due to the heavy reliance that the country has on industry. A drastic transition could do significant harm to the country's economy, which is why Chinese officials have taken a slow and steady approach to the issue of renewable energy. Now, however, it may be time for China to take more aggressive action.
Report draws attention to Chinese energy plan
The China Greentech Initiative, a commercial collaborative organization aimed at promoting clean technology and renewable energy, has released a new report concerning the country's plans with clean power. China has a history of setting expectations concerning the use of energy and resources. The country routinely surpasses these expectations with relative ease, forcing it to devise new energy plans relatively quickly. According to the report from the China Greentech Initiative, the country has adopted a new 5-year energy plan.
Plan calls for higher capacity of renewable energy throughout the country
The plan focuses on the transition away from fossil-fuels and the increased use of renewable energy systems. The plan sets several major goals for renewable energy capacity, which are meant to be met within the next few years. For wind energy, the plan calls for 100 gigawatts of installed capacity to be reached by 2015. More than 35 gigawatts of solar energy capacity is expected to be installed throughout the country by 2015 as well.
China to experiment with emissions trading in the future
The plan calls for more focus on energy efficiency and the improvement of air quality in large cities. Energy efficiency and the use of renewable energy may be able to address the air quality issue, but there are concerns regarding the costs associated with embracing clean technology and lower consumption of electrical power. China is currently slated to begin experimenting with carbon taxing and emissions trading in the coming years in an effort to offset some of the economic implication associated with renewable energy.