Chinese firm invests in wind energy project in Poland
September 10, 2014
China-CEE Fund to invest in new wind project that is based in Poland
China continues to expand its investments in renewable energy and several of the country's investment firms have begun setting their sights outside of the country's borders. China-CEE Fund has announced that it will be investing in a new wind energy project in Poland. The project will have a maximum capacity of 250 megawatts and this capacity is meant to come online in two phases. The funding will help accelerate the development of this new project.
Country continues to show strong support for renewable energy, especially solar power
China has shown a great deal of interest in renewable energy in recent years. The country is currently battling a severe air pollution problem that has been linked to several serious health conditions, including lung cancer. China also sees a great deal of economic potential in clean power and has been investing heavily in the development of solar and wind energy. Notably, solar power is the country's more favored form of clean energy.
$399 million in funding will help GEO Renewables develop new wind farm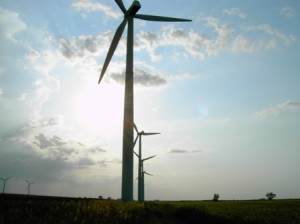 China-CEE Fund is investing $399 million into the Polish project, which is being developed by GEO Renewables. The success of the first phase of the project will determine its future. If the first phase of the project is a failure, it will likely fade into obscurity as funding is pulled away. It is currently uncertain whether or not the project will make use of wind turbines built by Chinese companies. Typically, international financial deals involving investment banks include clauses that require projects to use certain types of products.
China is looking to avoid future trade disputes
There have been tensions between China and some European countries recently regarding solar energy. China has played a major role in lowering the cost of solar power through its supply of photovoltaic products. Essentially, Chinese companies were able to flood the market with these products, which sparked trade disputes. These disputes have been resolved and China has been reforming its domestic solar industry in order to avoid future problems with other countries.