Airbus shows interest in hydrogen fuel cells
September 10, 2014
Airbus and the National Aerospace Center of South Africa are funding research into fuel cells
Airbus, a leading aircraft manufacturer, has partnered with South Africa's National Aerospace Center in order to fund research coming from Hydrogen South Africa. This research involves the use of fuel cells on airliners as auxiliary energy systems. This is a three-year research project that aims to examine the capabilities of hydrogen fuel cells and determine whether or not they could be considered viable for use on aircraft.
Fuel cells could serve as powerful auxiliary energy systems for aircraft
Airbus has some faith in fuel cells because of their ability to produce electrical power without also producing harmful emissions. Currently, the transportation space accounts for a major portion of the emissions that are produced globally throughout the world. As emissions become targeted by the world's governments, companies specializing in transportation are beginning to look for alternatives to traditional energy systems. Fuel cells are quickly becoming a favorite for these companies.
Fuel cells have seen relatively little use in the air travel sector, being favored for land vehicles instead of aircraft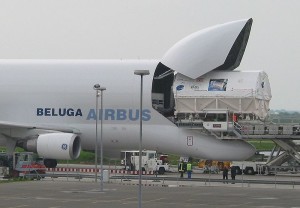 The use of hydrogen fuel cells in land transportation has been maturing at a rapid pace. Fuel cells have been developed specifically for conventional vehicles and these energy systems have proven to be quite capable at handling the energy needs of these vehicles. Fuel cells for air travel are significantly more rare and relatively little research has gone into examining the capabilities of fuel cells in that sector.
Research on Hydrogen South Africa could have a significant impact on how fuel cells are used
Hydrogen South Africa will help shed some light on the viability of hydrogen fuel cells and provide valuable information to Airbus concerning the technology. If fuel cells are found to be capable, Airbus may eventually use them as auxiliary power systems at some point in the future. The research being conducted by Hydrogen South Africa may also have some impact on the air travel industry as a whole. Airbus is not the only aircraft manufacturer that has been showing interest in fuel cell technology in recent years.