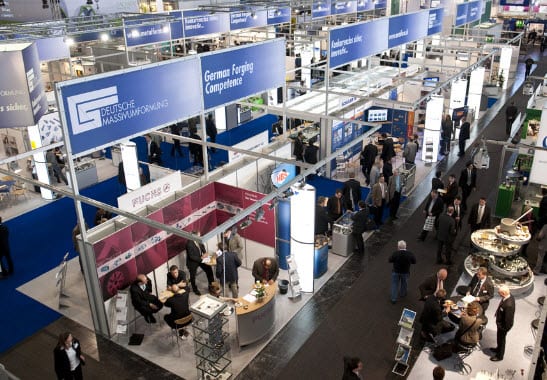 ClearEdge Power to show off hydrogen fuel cells at Hannover Messe 2012
April 22, 2012
ClearEdge and Gussing Renewable Energy will exhibit fuel cell technology at Hannover event to mark ClearEdge's entry into European market.
ClearEdge Power, a leading manufacturer of hydrogen fuel cells and other energy systems, has announced that it will be working with Gussing Renewable Energy GmbH, a provider of environmentally friendly energy solutions, to exhibit at Hannover Messe, one of the world's largest industrial fairs. The event, which isn held annually in Germany, is often considered to be one of the most important events in the world of technology. ClearEdge Power plans to show off its new hydrogen fuel cell technology at the event as an introduction to the company's entry into the European energy market.
Both ClearEdge and Gussing will be a part of the hydrogen fuel cell group that will be at Hannover Messe.
The two companies will host a press conference during the event in which they reveal details on their partnership. The companies will be working over the next three years to develop and establish an 8.5 megawatt hydrogen energy system in the Republic of Austria. During the press conference, the companies will provide more intimate details of the project and lay out possible futures for their partnership.
ClearEdge notes that this initial three-year project is just the first phase of much larger collaborations with Gussing.
ClearEdge has been working to establish itself in the European energy market and has, thus far, been able to generate significant hype around its powerful hydrogen fuel cells. By partnering with Gussing, ClearEdge believes that its fuel cells will grow in popularity throughout the region, especially as the company's energy systems break ground in Austria. Gussing shares the hopes of ClearEdge, eager to see hydrogen gain momentum in Europe.
Both companies will exhibit the technical aspects of the ClearEdge hydrogen fuel cells during Hannover Messe.
These fuel cells have become popular for industrial companies in the U.S. and Canada and could find similar favor with businesses in Europe. The ClearEdge fuel cells are praised for their efficiency and performance compared to competition energy systems, as well as their environmentally sound electricity production.
---
Article: ClearEdge Power to show off hydrogen fuel cells at Hannover Messe 2012
Article Source: Hydrogen Fuel News – Hannover Masse 2012 will be held from April 23 to the 27 this year.
Author: Alicia Moore
---
ClearEdge Power to show off hydrogen fuel cells at Hannover Messe 2012
---