Climate change is a serious issue, says Obama
April 24, 2015
The U.S. President visited Florida on Earth Day to address changing climate issues.
On Wednesday, April 22, Earth Day, U.S. President Barack Obama traveled to Florida and delivered a speech at Everglades National Park to highlight the impact of climate change on the United States economy and, according to Time, the visit occurred only one day after the White House announced measures that would support national parks and prepare communities throughout America for storms resulting from climate change.
Obama believes that issues caused by the changing environment need to be addressed now.
In his Earth Day speech at Everglades National Park, the President spoke of climate change as a current problem that impacts the world; a problem that is no longer an issue relevant to only environmental activists.
In his speech Obama said, "This is not a problem for another generation." He explained that "This is a problem now. It has serious implications for the way we live right now. Stronger storms. Deeper droughts. Longer wildfire seasons."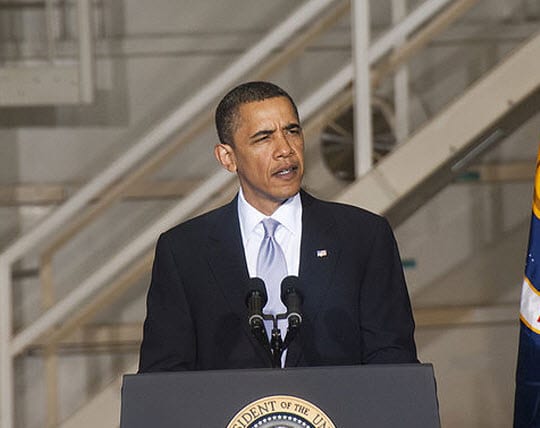 One of the biggest threats Florida faces, in regard to climate change, is rapidly rising sea levels. According to government reports, the southern region of the state is especially threatened and is home to over $130 billion worth of real estate, hundreds of public schools, 74 airports, and two nuclear power plants. In addition, the Everglades is also threatened. The national park helps support Florida's $80 billion tourism industry, providing an important boost to the local economy. The park is also a chief source of drinking water for over a third of the state's almost 20 million people.
Many Floridians do not believe in climate change.
Although many people in Florida do not believe in climate change, what is troubling is that while they are working in their official capacities, state employees have been banned from using the term "climate change". However, Obama thinks that this is not a term that should be silenced and said that "climate change can't be omitted from the conversation."
That being said, in addition to addressing climate change, Obama spoke of his plan to lower the country's carbon emissions by a minimum of 26 percent by 2025. However, the director of the Florida Center for Environmental Studies, Colin Polsky, said that even at this point reducing carbon emissions would not be enough to stop the sea levels around Florida from rising over the short term. He said that after hundreds of years of emissions, "We could stop emissions tomorrow and the ice would continue to melt."