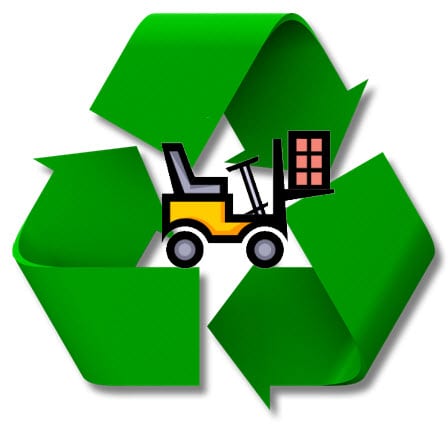 Crown Equipment launches new line of hydrogen-powered forklifts to be used by Coca-Cola
October 14, 2011
Crown Equipment, one of the world's leading manufacturers of electronic lift trucks, has launched a new line of forklifts powered by hydrogen.
The company has been working toward incorporating hydrogen fuel for some time and has finally designed a fuel system that is up to the company's standards. The new fleet of trucks has been delivered to the Coca-Cola Bottling Company where they will be used in a number of operations. Hydrogen has become a popular fuel in the industrial world as it allows for high performance without a negative impact on the environment.
Crown bills its new hydrogen-powered fleet as a practical innovation that will show how hydrogen is the key that will unlock the future of industry. The alternative energy is certainly becoming more popular as fuel cell technology becomes more alluring to businesses that have traditionally been divided over the issue of environmentalism.
The only drawbacks to hydrogen fuel are the cost of fuel cell units themselves and potential complications with efficient storage.
Having seen success with other alternative energy initiatives, Crown is likely to continue pursuing hydrogen as a fuel of choice for their future trucks. The company expects that the fuel will become more accepted and common as more people adopt hydrogen, which is likely to occur when automakers begin introducing their own hydrogen-powered vehicles to the commercial market.