Department of Energy funds projects to expand domestic fuel cell industry
December 29, 2014
Federal agency aims to support the growth of the country's fuel cell industry
The U.S. Department of Energy has chosen three projects to receive $2 million in funding provided by the Clean Energy Manufacturing Initiative. This initiative is designed to support the federal agency's overarching goal to help the United States be more competition in the manufacture of clean technologies. The funding being issued by the initiative will help support the analysis of hydrogen fuel and the domestic manufacture of fuel cell energy systems and how modern manufacturing processes can be improved.
Projects will analyze the hydrogen and fuel cell supply chain, as well as trade patterns in other fuel cell markets
The projects that the Department of Energy has chosen to support are meant to facilitate the development and expansion of the domestic supply chain of components and technologies used for the manufacture of fuel cell energy systems. These projects will also analyze the global hydrogen fuel cell supply chain and markets in foreign countries. In some parts of the world, fuel cells are selling quite well, especially as residential energy systems. The Department of Energy aims to better understand trade patterns in these countries and how they can be replicated in the United States.
Project in Virginia will provide online resources for the fuel cell industry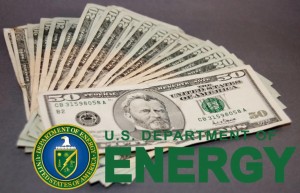 Virginia Clean Cities at James Madison University in Virginia will be receiving $450,000 to develop a nationwide Fuel Cell and Hydrogen Opportunity Center. This will help establish an online database that can provide resources that can help expand the domestic fuel cell industry. The database will also include a comprehensive list of suppliers of hydrogen fuel throughout the U.S.
Ohio organization aims to make fuel cell technology less expensive
The Ohio Fuel Cell Coalition has also been awarded $450,000 from the Department of Energy to develop a comprehensive supply chain for fuel cell and hydrogen-based energy systems. The project will also aim to reduce the overall cost of fuel cell manufacture, which will make fuel cells less expensive to consumers and businesses interested in renewable energy.