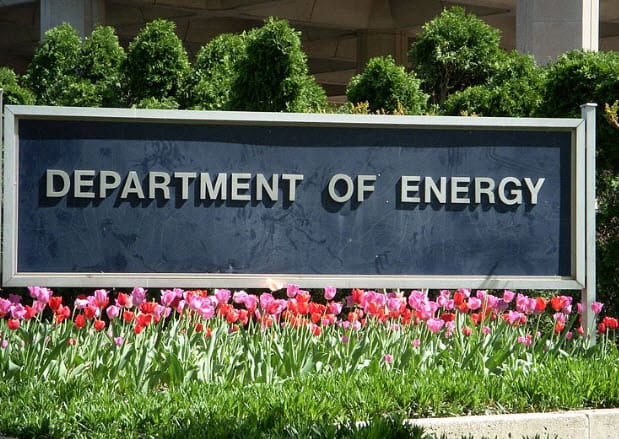 Department of Energy reaches out for aid on hydrogen fuel infrastructure
May 2, 2013

Hydrogen fuel infrastructure continues to be significant problem
Hydrogen transportation is no longer considered to be a fantasy. The majority of the auto industry is currently involved in the development of hydrogen-powered vehicles, with many automakers having plans to launch such vehicles by 2017, if not sooner. Hyundai has begun mass production on its own hydrogen-powered vehicles, beating many of its competitors to the punch. While hydrogen fuel and transportation may no longer be considered incompatible, a problem still exists concerning the infrastructure needed to make these vehicles a success.
Lack of infrastructure may keep hydrogen transportation at bay
In the U.S., a hydrogen fuel infrastructure has only just begun to take form. Thus far, comprehensive infrastructure only exists in a few states along the East and West Coasts, and these networks are somewhat modest. This is partly due to the lackluster support that hydrogen fuel has received from the federal government, which had, until very recently, considered hydrogen fuel to be little more than a novelty in the realm of transportation. Now, however, the Department of Energy is beginning to show stronger support for hydrogen fuel and has begun reaching out to aid in the matter of infrastructure.
DOE issues Request for Information
The Department of Energy's Fuel Cell Technologies Office has issued a Request for Information concerning potential rewards for the H-Prize competition, a program designed to award advanced made in fuel cell technology. The Request for Information specifically highlights the potential value of home-based hydrogen fuel systems. These systems would allow the owners of hydrogen-powered vehicles to fuel their vehicles at home in a similar fashion to how battery electric vehicles are powered at home.
Home-based hydrogen fuel systems may help solve infrastructure problems
Home-based fueling systems could be a promising solution to the infrastructure problem. Small systems would not be overly expensive to design and deploy among a populace and would reduce the strain that would be put on the country's existing hydrogen fuel infrastructure through the mass adoption of hydrogen-powered vehicles. Moreover, the availability of home fueling stations could provide both the federal and state governments enough time to establish more robust hydrogen fuel networks that can accommodate the needs of consumers.