DOE announces funding for new hydrogen fuel cell projects
October 14, 2015
Federal agency to invest some $20 million into projects focused on fuel cell technology
The U.S. Department of Energy will be investing more than $20 million into the development of hydrogen fuel cell technology throughout the country. Some 10 projects will be receiving funding through the agency, with these projects focusing on various aspects of the overall fuel cell market and hydrogen technologies. The agency believes that these projects will lead to the acceleration of the advancement of fuel cell technology in the country, making these energy systems more popular throughout the country.
Past efforts to support fuel cells have been successful
In the past, projects supported by the Department of Energy have helped reduce the cost associated with fuel cell vehicles by approximately 50% since 2006. Investments from the federal agency have also helped improve fuel cells in general, making them more durable and more affordable, as modern fuel cells now use less platinum than they have in the past. The agency has also been instrumental in helping establish a hydrogen fuel infrastructure in the U.S., which is needed in order for fuel cell vehicles to find any degree of success.
Majority of projects will focus on research and development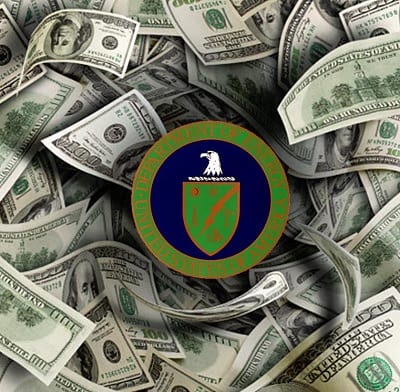 Seven of the 10 projects that are being supported by the Department of Energy are focused on the research and development of hydrogen fuel cell technology as well as hydrogen production. Catalyst development will be a significant focus, as researchers seek to lower the cost of fuel cells by reducing the amount of platinum that they use. The projects focused on hydrogen fuel production could have significant implications for the transportation sector. New technology and production techniques are expected to further expand the adoption of fuel cell vehicles in the future.
Hydrogen fuel cell market is growing rapidly throughout the country
In the U.S., the hydrogen fuel cell market is growing quickly. According to a report from the Department of Energy, the industry grew by nearly $1 billion in 2014, reaching some $2.2 billion in sales. More than 50,000 hydrogen fuel cell units were shipped throughout the world in 2014. These energy systems have begun to see the majority of their population come from the auto industry, as many automakers are using fuel cells to power new generations of vehicles.