E.ON aims to build new wind energy farm in Scotland
February 18, 2014
0
By
Tami Hood
Company seeks approval for a new wind farm in Scotland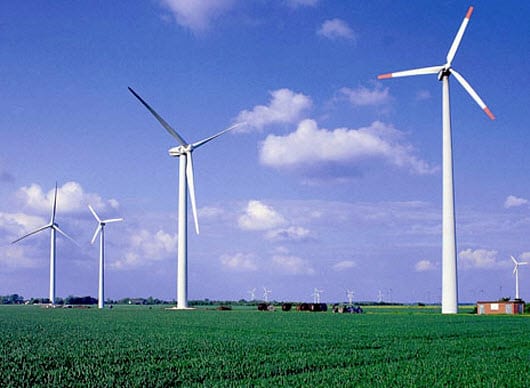 E.ON, a prominent energy company based in Europe, has submitted a proposal to the Scotland's Energy Consents Unit concerning a new energy project. The proposal has to do with the development of a new wind farm that is being called Quantans Hill. The wind farm would find a home in Dumfries and Galloway. Scotland has been showing strong support for renewable energy in general, but the government has put much of its focus on wind power. Scotland is currently home to several ambitious wind projects.
New wind farm to have a total capacity of 57MW
The wind farm that E.ON hopes to develop in Scotland would boast of 19 wind turbines. The wind farm would have an energy capacity of 57 megawatts, which is approximately enough to power 36,000 average homes. E.ON has been meeting with local communities that may benefit from the wind farm in order to understand their concerns regarding the project. While wind energy has found a great deal of support throughout the United Kingdom, many people have begun to consider onshore wind farms as dangerous or otherwise unnecessary.
Wind power has critics and supporters throughout the United Kingdom
Some critics of onshore wind farms suggest that they can be disruptive to local wildlife as well as the climate. The spinning blades of a turbine could interfere with migratory birds and these turbines are also suggested to have the ability to disrupt climate patterns. Supporters of wind energy have argued, however, that wind turbines have a very limited impact on wildlife or the environment. These energy systems are able to produce electrical power that can help reduce a nation's reliance on fossil-fuels.
UK repurposes energy subsidies to support wind power over other forms of renewable energy
The United Kingdom has adopted an aggressive interest in wind power. The country had been focusing on various forms of renewable energy, but wind has become its most supported option in recent years. The UK government has begun diverting the subsidies that had been supporting other forms of clean energy to directly support wind power.