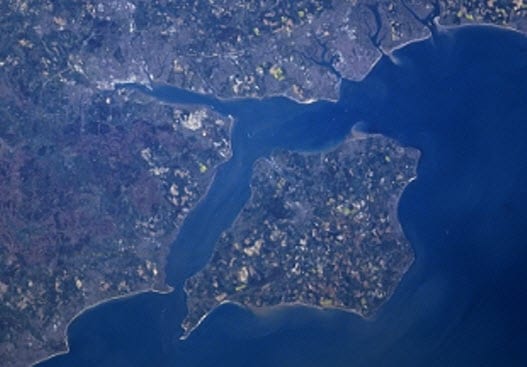 Ecoisland project gaining momentum
October 20, 2012
Isle of Wight continues to make waves in clean energy as home for Ecoisland project
There are ambitious plans for hydrogen fuel afoot in the United Kingdom's Isle of Wight. The island, located roughly two miles off the coast of Britain, is best known for its annual pop music festivals, but may soon garner acclaim for being host to an event that promote breakthroughs in clean technology. Earlier this year,  the United Kingdom government announced that the Isle of Wight would serve as host to an ambitious research and development endeavor concerning hydrogen fuel storage. Now, the island will play host to a major event called Ecoisland that seeks to break new ground in the field of clean technology.
Project aims to convert islands into sustainable paradises
Ecoisland is a year-old event that has a goal of making the Isle of Wight a hub for clean technologies. The ultimate purpose of the initiative is to make the Isle of Wight completely sustainable by 2020. The project boasts of more than 70 corporate partners, including Toyota, IBM, and Toshiba, all of whom are immersed in the research and development of clean technology. Hydrogen fuel is a prominent focus for many of the groups participating in the program, especially those in the auto industry who believe hydrogen fuel cells will unlock a new era of transportation.
Isle of Wight to host Ecoisland Global Summit
Ecoisland will begin extending beyond the borders of the United Kingdom in the coming months. This weekend, the Isle of Wight will be host to the first ever Ecoisland Global Summit, an event which aims to serve as a convergence point for projects similar to Ecoisland that are taking root in other parts of the world. Other islands around the world could be prime candidates for sustainability initiatives if enough support is collected and directed their way. Such an ambitious undertaking will be the subject of the Ecoisland Global Summit.
Ambitious project may find success, eventually
Clean energy and technology are beginning to gain momentum around the world. For small communities with minute, yet strong economies, like that of the Isle of Wight, clean energy could mean the difference between financial independence and reliance on foreign powers. Time will tell whether the Ecoisland initiative finds success in this endeavor, but the project has been met with favorable results over the past few months.