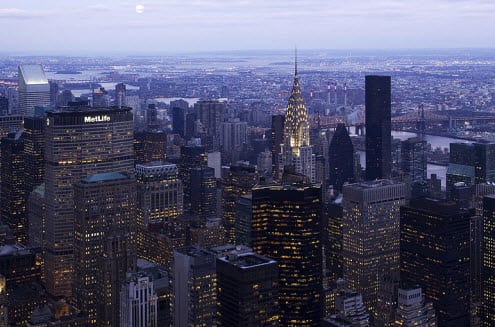 SolarCity to expand throughout New York
October 20, 2012
SolarCity announces plans for expansion
SolarCity, one of the largest providers of solar energy in the U.S. has announced that it will be expanding its operations in the state of New York. The company has opened new facilities in Long Island and Westchester County with plans to expand to Albany early next year. SolarCity notes that the move is largely due to the state's policies concerning solar energy. These policies have made it possible for solar installations throughout the state to take root more easily.
NY-Sun initiative drives popularity behind solar energy
The NY-Sun initiative aims to foster the development of solar energy in New York. The initiative, which was approved by Governor Andrew Cuomo in August of this year, introduced a number of tax credits that would assist in the growth and adoption of solar energy systems. NY-Sun has had significant impact on the prevalence of rooftop solar energy installations. These energy systems have been growing more popular as businesses find their adoption to be less expensive than they had been in the past.
New facilities mean new jobs
NY-Sun has boosted the demand for solar energy and SolarCity is working to live up to this demand. By expanding into new parts of the state, SolarCity claims that new jobs will be created, which will be a needed economic boost for some communities. In Westchester County, a new 32,500 square foot operation center will be built. This facility will serve as a training center for SolarCity and the company's operations throughout the East Coast. This facility is expected to produce the largest number of new green  jobs.
Infrastructure remains a significant concern for clean energy initiatives
SolarCity continues to see significant growth despite some of the complications concerning clean energy. Currently, the U.S. energy grid is not well suited for the use of clean energy. While renovations are being made to the grid in some parts of the country, efforts to do so have been lackluster thus far. If infrastructure continues to be a significant problem, the growth of solar energy and other forms of clean power is likely to remain limited.