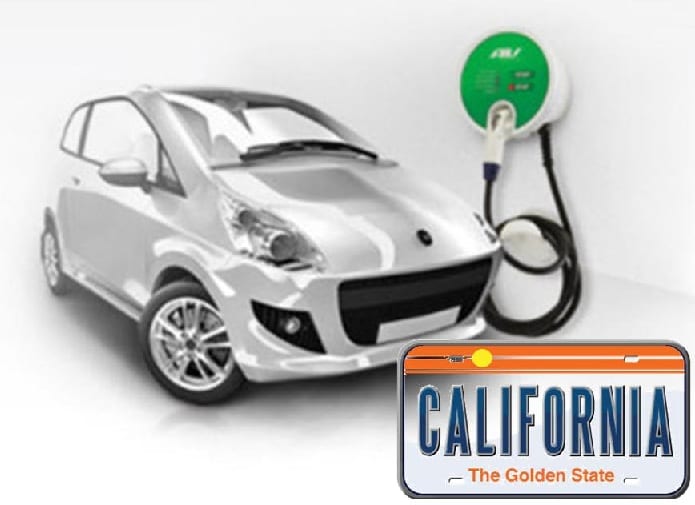 Electric vehicles gain more support in California
February 18, 2013

California aims to expand infrastructure for electric vehicles
The success of clean transportation has long relied on the support of a comprehensive fueling infrastructure. Most of the world currently lacks an infrastructure capable of supporting new kinds of transportation, such as electric vehicles, but there are efforts underway to solve this problem. In California, Governor Jerry Brown has announced more than $120 million in funding for a new, statewide charging network for electric vehicles. The endeavor is backed by the California Public Utilities Commission and NRG Energy.
Funding will help build new charging stations
The funding will help establish at least 200 public fast-charging stations for electric vehicles throughout the state. Another 10,000 charging stations will also be constructed in California to help bolster the state's current energy infrastructure for clean transportation. State officials expect that this endeavor will have a positive impact on the local environment by making it possible for a larger number of emissions-free vehicles to take to the state's roads. An estimated 1.5 million electric vehicles are expected to be on these roads by 2025.
Better infrastructure may help consumers accept electric vehicles
The charging stations being built by this new initiative will first take root near large cities and in areas with dense populations. These stations are likely to help boost the interest consumers have in electric vehicles. Over the past two years, the auto industry has experienced lackluster sales when it comes to electric vehicles. Concerns regarding efficiency, cost, and performance have kept many consumers away from these vehicles, but automakers believe that one of the biggest factors that has affected sales in the lack of a comprehensive infrastructure.
Hydrogen fuel still a strong focus in California
While the new initiative has a strong focus on battery-powered electric vehicles, California also has a strong interest in hydrogen-powered vehicles. The state is still working on bolstering its hydrogen fuel infrastructure to prepare for the launch of hydrogen-powered vehicles in the near future. The California Fuel Cell Partnership is currently leading the charge in this endeavor and has made significant progress recently. A comprehensive infrastructure is expected to be established in 2015.