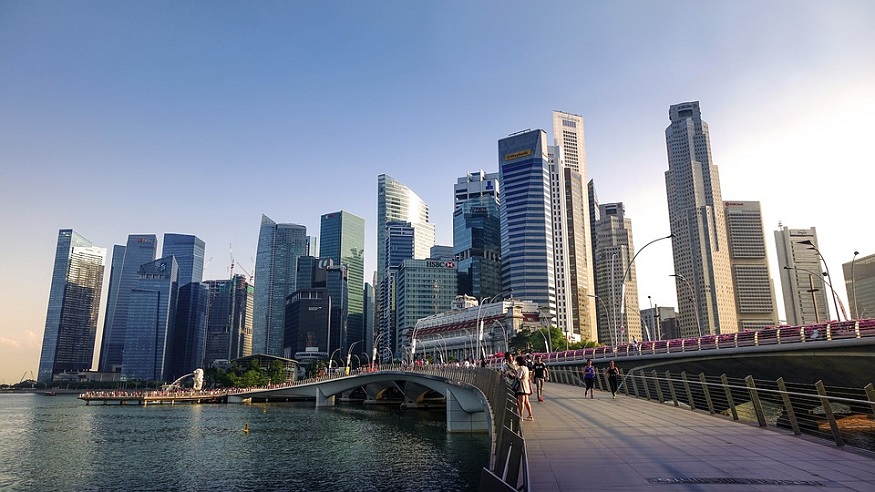 First emission free building in Southeast Asia powered by green
November 6, 2019
Singapore is home to Southeast Asia's first zero-emission, self-sustaining building.
This first emission free building is SP Group's training center at Woodleigh Park. SP Group, which is based in Singapore, are the first to have established a self-sustaining building that is fully powered with renewable energy. What's more, the 100% renewable electricity that runs the building is provided from an innovative Hydrogen Energy System that isn't hooked up to the nation's power grid.
The clean energy building is seen as a significant contributor toward Singapore's climate change pledge.
Buildings are responsible for 40% of the globe's energy related carbon emissions, says SP Group's, head, Centre of Excellence, Brandon Chia.
According to Chia, the hydrogen energy system delivers a safe and compact way to store the green hydrogen that powers the region's first emission free building.
"We believe this can be a significant contributor toward Singapore's climate change pledge to cut national emissions intensity by 36 per cent below 2005 levels by 2030," Chia said, Power Engineering International reports.
Establishing emission free buildings in Singapore's urban places is extremely challenging.
There is a limited amount of land in Singapore. This, coupled with inconsistent solar power, has made accomplishing zero emissions with 100% renewable energy very challenging for the nation.
To overcome this challenge, SP uses a hydrogen energy system that includes electricity from renewables, like solar, that is utilized to carry out electrolysis. Since only green energy sources are utilized in the electrolysis process, the entire procedure of converting hydrogen to electricity is 100% green, with no carbon emission produced.
The green hydrogen that is produced from this process is bonded with special metal alloy powders. This forms metal hydride. The hydrogen generated is compacted and stored in tanks. Since the system uses a special metal alloy as a storage medium to bond with hydrogen, a large volume of hydrogen can be stored at a far lower pressure over a long period of time without any deterioration, making the system safe.
When the emission free building requires electricity, the hydrogen that is stored is gradually released and converted into electricity via fuel cells. Additionally, the system can mitigate electricity supply fluctuations and intermittency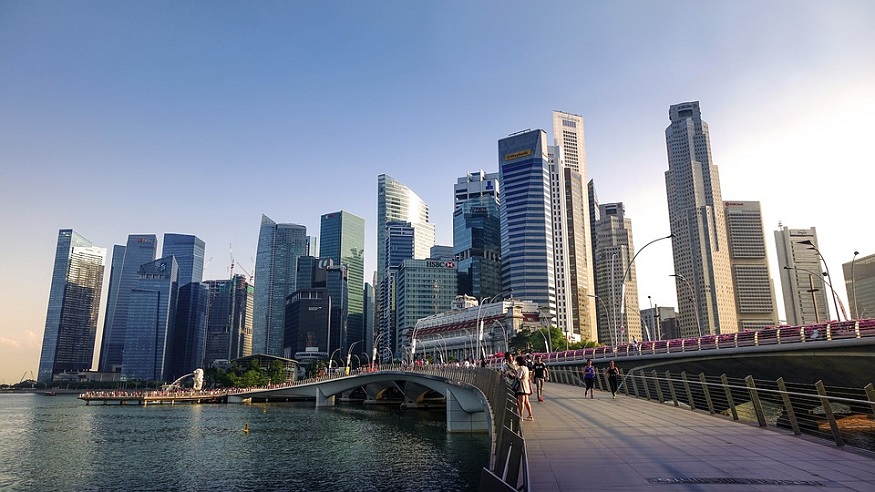 issues. If there is excess renewable power, it can be stored in the form of hydrogen and then converted back to electricity when there is a shortage of renewable energy.