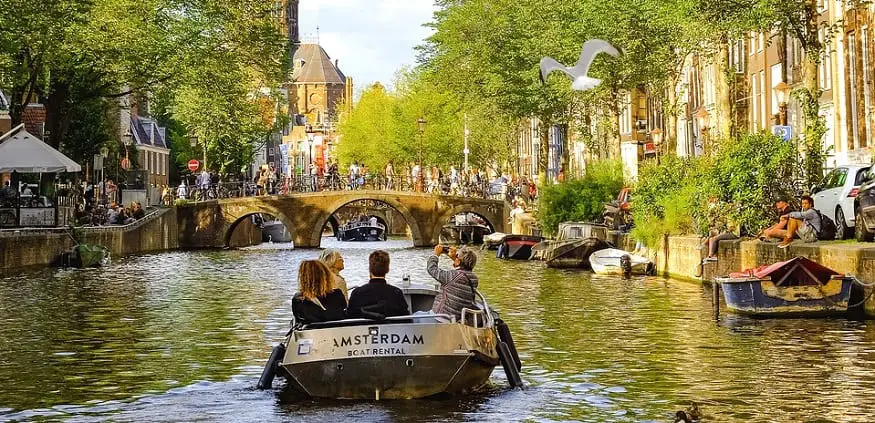 First-of-its-kind hydrogen ship installs wind turbine thrusters
April 25, 2019
The Energy Observer has added wind turbine thrusters and tested them out in Amsterdam.
The world's first hydrogen ship to be powered only by renewable energy, including hydrogen, reached Amsterdam this month. As the Energy Observer sailed through the canals of Amsterdam, it tested out its newly installed wind turbine thrusters.
The turbines were added to lower the vessel's energy consumption.
Two Ocean Wings, which are vertical-axis wind turbines, were installed on the hydrogen ship to lower the vessel's consumption of energy. They also help to accelerate its speed by complementing the electric motors. Moreover, the turbines allow it to generate energy and hydrogen while navigating.
Giving the ship the ability to generate hydrogen during navigation will be particularly beneficial to the vessel because before the installation of these turbines, the ship has only been able to produce hydrogen during stopovers.
Beyond its newly installed wind turbine thrusters, the Energy Observer is also covered in solar panels. The boat uses both the wind and solar for power but will use hydrogen as fuel when there is no sun or wind to generate energy.
The hydrogen it uses is produced by harvested seawater and carbon-free electrolysis, which is powered by the other renewable energy sources on the ship.
The hydrogen ship has completed two years of its six-year, worldwide voyage.
Energy Observer is on an Odyssey around the world for the purpose of discovering innovative solutions for the environment and to prove that a cleaner world is possible.
The ship was a five-year project in the making and was developed by Victorien Erussard, a former French navy officer and now the ship's captain. Erussard and his friend Jacques Delafosse, a documentary filmmaker and scuba diver, have embarked on a round-the-world trip.
The trip around the world is expected to last for six years as the hydrogen-powered ship sails to 50 countries and will include 101 stopovers. Their journey began on April 14, 2017 in France. Since then, the ship has travelled more than 10,000 nautical miles through France, the Mediterranean and now in Northern Europe.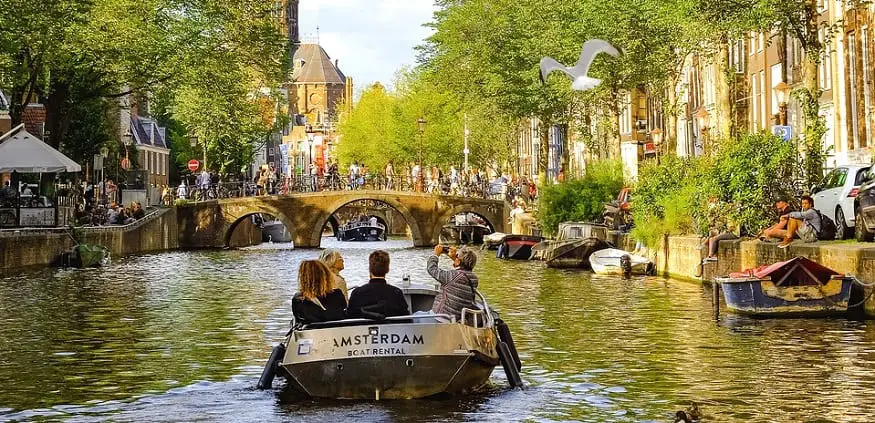 Amsterdam is one of the hydrogen ship's first stops on its trip around northern Europe, which has been planned for 2019.