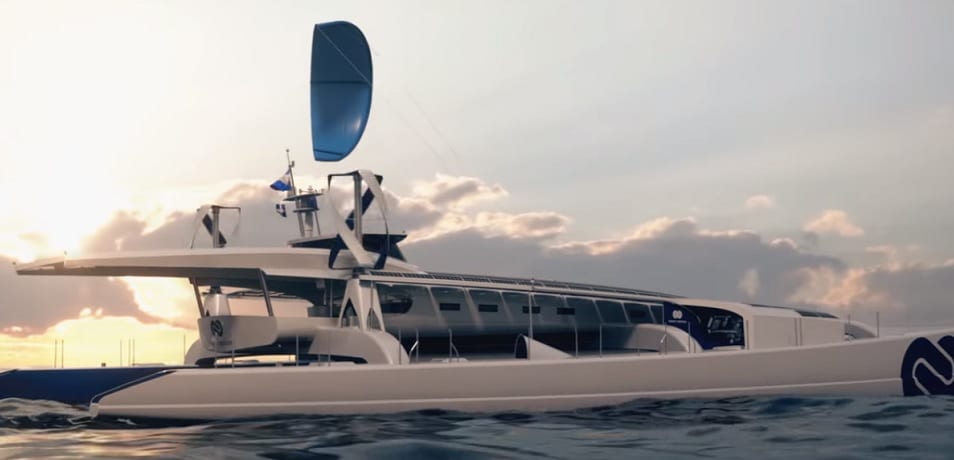 One of a kind hydrogen-powered ship sets sail on six year sea voyage
July 10, 2018
Toyota is sponsoring the six-year world tour.
Energy Observer is an autonomous hydrogen-powered ship on a six-year world tour, the first in the world. The project is being sponsored by Toyota, which is well-known for supporting a hydrogen society. Toyota has used hydrogen to help power land vehicles, including forklifts, trucks, buses and their hydrogen car, the Toyota Mirai.
The unique boat is powered by renewable energy.
The one-of-a-kind ship is a race boat that is more than a mere hydrogen-powered ship. It has been specially adapted so that it can utilize wind, solar, power generated by waves, and seawater-generated hydrogen, reported TechRadar.
The ship produces hydrogen by removing salt and ions from seawater. It then separates the oxygen and hydrogen via electrolysis. The hydrogen is compressed at 350-700 bar. From there it is stored in tanks ready to be used when needed.
This will be the second world record for the hydrogen-powered ship.
Although a renewable-powered racing boat today, this isn't the first time Energy Observer has raced.
Initially built in Canada back in 1983 by naval architect, Nigel Irens, Energy Observer won its first world record in 1984 when it became the first racing sail boat to break the 500-mile limit within 24 hours.
Now, the boat has been modified so that it is four times the length of the original racing model and is 30.5 meters long and 12.5 meters wide. Weighing in at 28 metric tons, it has a notable weight advantage compared to boats that are only powered by storage batteries.
The ship modifications and the preparations for the six-year voyage was undertaken by a team of over 30 people that included designers, architects and engineers. Throughout its world tour, the ship will navigate 50 countries and stop in 101 ports of call.
Professional racer Victorien Erussard is the captain of the Energy Observer and joining him on the voyage is leader of exploration, deep-sea diver and filmmaker, Jérôme Delafosse.
Throughout their journey, the team will produce documentary content that focuses on reliable energy sources. Their documentary will be broadcasted as an eight-episode series in France and also as a web series that can be watched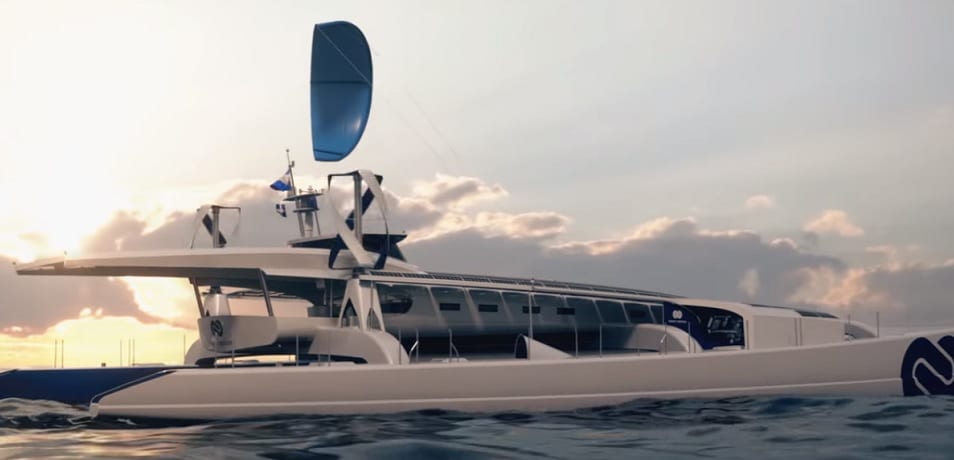 via social media.
Next year, a northern European tour is scheduled for the hydrogen-powered ship, which will include stop in the UK. The crew are also planning to reach Tokyo by 2020 in time for the Olympic Games.