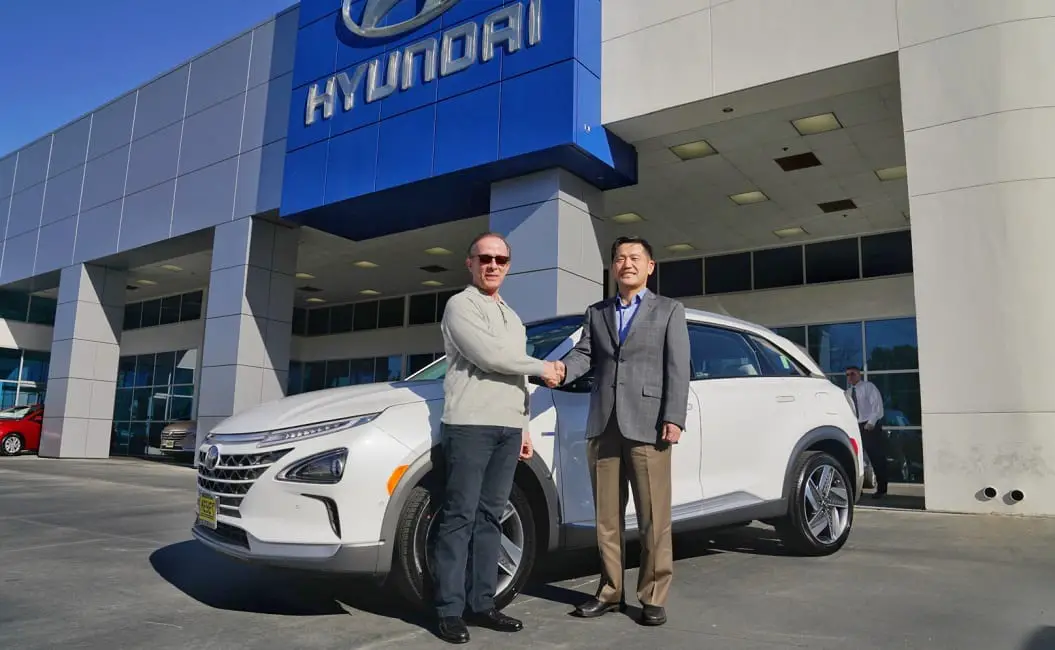 First US Customer receives 2019 Hyundai NEXO fuel cell SUV
January 3, 2019
The California resident is no stranger to owning green-powered vehicles.
Hyundai announced that it has delivered its first 2019 Hyundai NEXO fuel cell SUV in the United States. The alternative fuel vehicle was delivered at Keyes Hyundai in Van Nuys, California, to Ventura resident Todd Hochrad. This wasn't Hochrad's first green vehicle as he has reportedly been a supporter of clean fuel vehicles for years, previously owning electric vehicles (EVs), and having purchased his first hybrid more than 15 years ago.
The fuel cell vehicle has about five times more driving range than Hochrad's first EV.
One of the biggest features of the Hyundai NEXO fuel cell SUV is that it has a driving range of 380 miles per tank of hydrogen. This will no doubt be a treat for Hochrad as Hyundai stated in a press release that the NEXO purchased by the former scientist and chemist from Ventura, delivers about five times the driving range of his first all-electric car.
The NEXO Blue model's estimated range of 380 miles is 115 more miles compared to the Tucson Fuel Cell Electric Vehicle. The Blue model also has an estimated MPGe of 65 city, 58 highway and 61 combined. Additionally, the vehicle can be refueled in as little as five minutes.
Those who purchase the new Hyundai NEXO fuel cell SUV will receive hydrogen fueling cards.
In addition to its incredible range, the NEXO SUV offers drivers a variety of technological perks, including Forward Collision-Avoidance Assist, Driver Attention Warning, Land Following Assist, and Remote Smart Parking Assist.
Moreover, the vehicle is equipped with the automaker's Blind-spot View Monitor. This is a first of its kind tech in the industry that projects the side views of the NEXO in the center cluster to the driver by using cameras while the driver changes lanes with the turn signal on. This tech monitors areas that cannot be seen by a traditional review mirror.
The Blue model NEXO can be leased for $399 for 36 months and can be purchased for $58,300. A Limited model is also available for lease for $449. The first year of maintenance is free of charge and customers who purchase the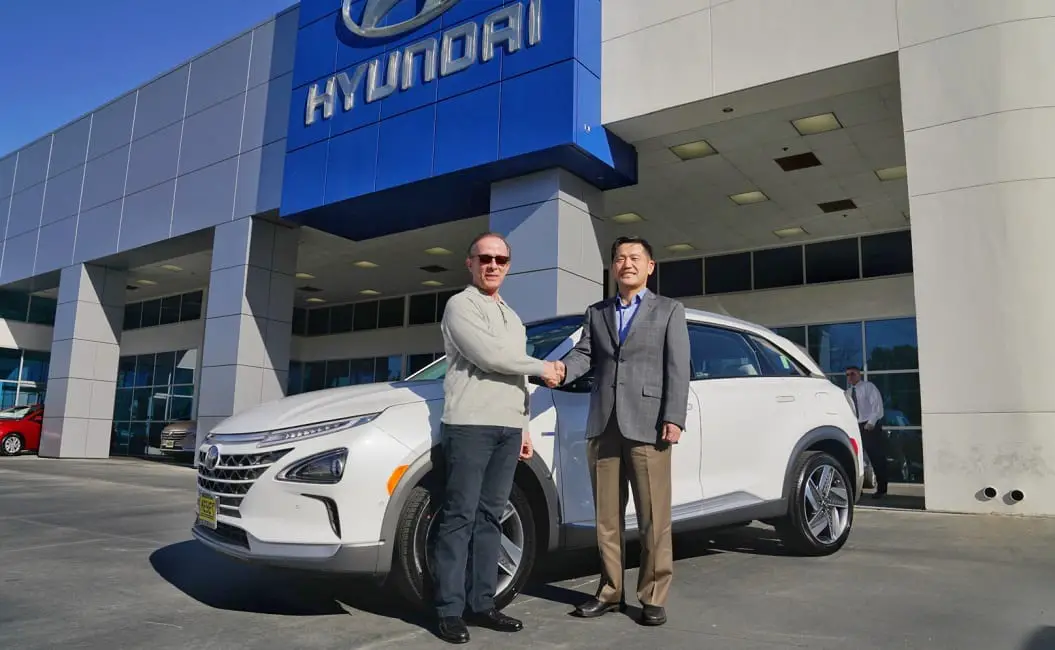 vehicle in the state of California are eligible for a tax credit (subject to individual tax circumstance) up to $5,000.
Moreover, those who buy the new Hyundai NEXO fuel cell SUV will receive hydrogen fueling cards with a combined maximum value of $13,000 to be used during the first three years of owning the vehicle.