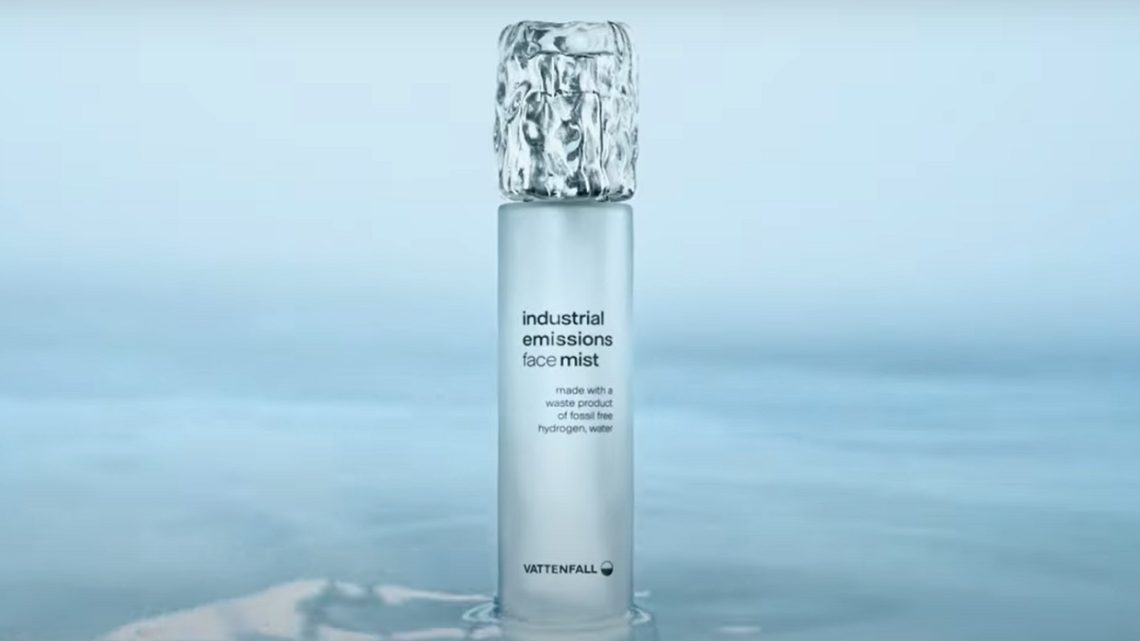 Cara Delevingne Champions Fossil Free Hydrogen in Dazzling Beauty Campaign
May 17, 2023
The eco-conscious Delevingne teamed up with Vattenfall to raise awareness about clean energy.
The English model and actress is no stranger to beauty campaigns, having experience as the face of Burberry, Chanel, and Yves Saint Laurent, but her latest campaign with Swedish multinational energy company Vattenfall, aims to raise awareness of clean power using fossil free hydrogen compared to burning fossil fuels.
Delevingne appears in a Vattenfall video spot to show off a wastewater face mist.
A video spot for the campaign created by Vattenall features Delevingne in a mock energy plant, where she introduces a product called "Industrial Emissions Face Mist by Vattenfall".
As the video progresses, she reveals that the mist is "made with emissions from fossil free hydrogen" and explains as she walks through more mist that it's "a fuel that emits water instead of carbon dioxide."
Delevingne adds that "it can help revolutionize how we power entire industries," before she jumps into a pool of "wastewater." She then states, "Industrial emissions, clean enough to put on your face," and proceeds to spritz the product on her face.
A real beauty product made from real Vattenfall fossil free hydrogen industrial wastewater.
Vattenfall's Industrial Emissions Face Mist is actually made from fossil free hydrogen wastewater from an energy production facility. The product was created by Gerd, a Swedish natural skincare brand. The mist is composed of 88% water and other ingredients commonly used in beauty face mists.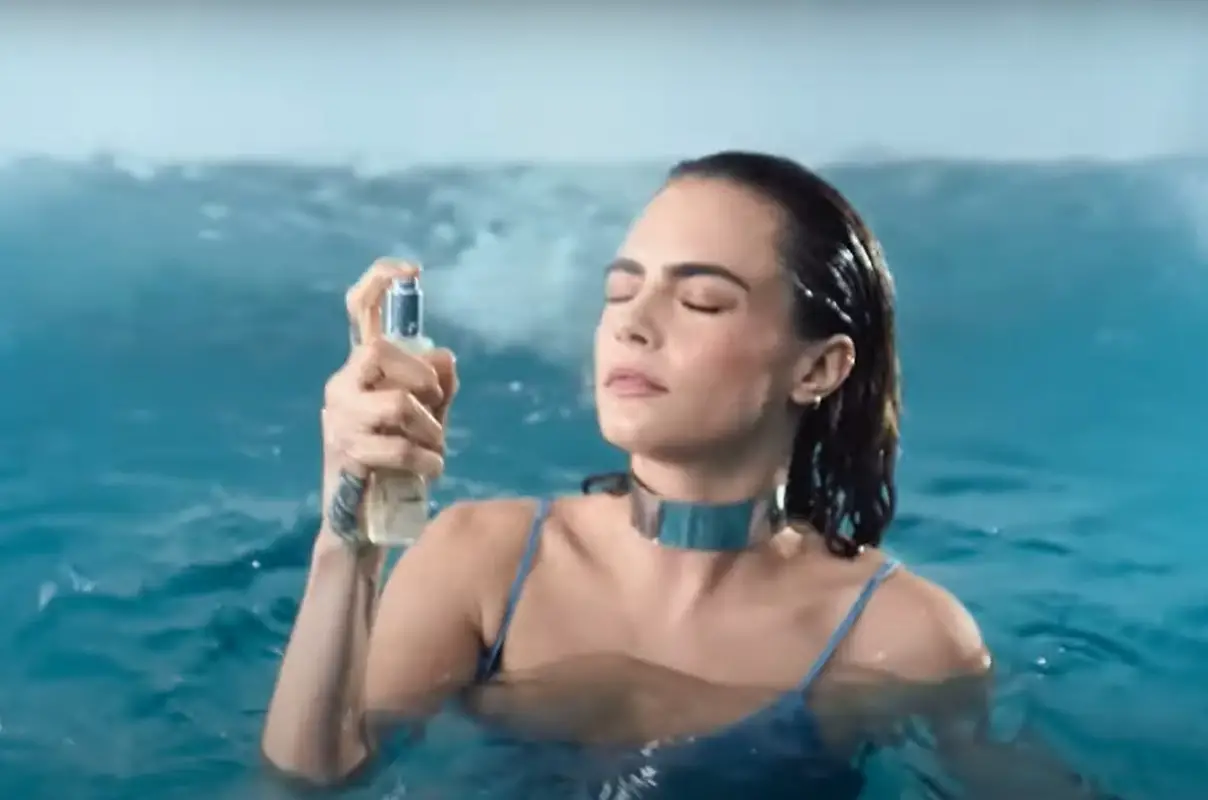 Gerd ran all the necessary product testing that EU law requires to ensure that applying the wastewater product used in the ingredients is safe for human skin. That said, while it is a genuine product, the mist won't be for sale to the general public. It will only be available as a limited-edition product for press and through raffles.
The goal is to send a positive message about clean energy.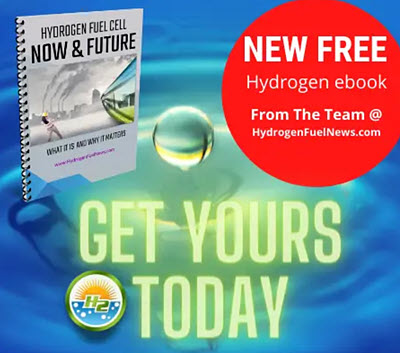 The purpose of the Vattenfall fossil free hydrogen beauty campaign is to capture people's attention and raise awareness about clean energy using a positive message that shows actual solutions instead of typical climate messaging that tends to be dreary, gloomy and frightening.
"We wanted to challenge conventions about industrial waste," said Paul Morel, Vattenfall's brand campaign manager. Who added that Vattenfall is "an energy company" and is "not going to venture into the beauty industry."
Vattenfall is striving to reach its goal of net-zero by 2040 and is working to generate clean hydrogen to power the fossil-free production of steel at its plant in Sweden, helping to decarbonize an industry that is heavily reliant on coal. Meanwhile, Delevingne is personally committed to climate awareness, and started EcoResolution, a non-profit she created in 2020 with Advaya for the purpose of educating and empowering people to take action and step up in the face of climate and ecological crisis.
Ready to test your knowledge on the most abundant element in the universe? Take our fun and engaging Hydrogen Quiz now!