France to install over 600 miles of solar panels on its roads
February 8, 2016
The European country hopes that by 2021 the solar energy road will provide five million people with power.
France's minister of Ecology and Energy announced that, over the course of the next five years, the nation will pave 621 miles of road with solar panels in an effort to provide five million of its residents with low-cost and renewable power, which is about 8% of the country's population.
The solar roads can withstand heavy traffic and won't make roads more slippery.
The solar paneled roads, known as the "Wattway", will be constructed in collaboration with the National Institute of Solar Energy and Colas, a France-based road-building company. Colas has spent the last five years creating solar panels that would be road-friendly.
According to a report from the Global Construction Review, the panels are approximately a quarter of an inch thick and can withstand heavy highway traffic without cracking or making the roads more slick. The panels will also be designed so that they can be directly installed on the surface of existing roadways, which makes them easier to install and cheaper because current infrastructure does not need to be torn up in the installation process.
The solar panels gather solar energy via a special silicon.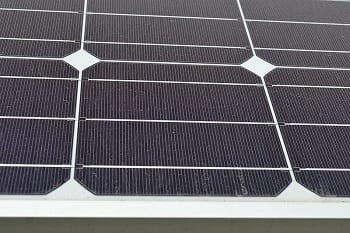 A thin film of polycrystalline silicon is used by the Wattway solar cells to collect energy from the sun. A layer of resin is coated overtop of the silicon to make the solar panels more durable and less slippery. Due to the fact that the panels are thin, they can adapt to minor changes in the pavement surface, which result from shifts in temperature. They are also protected against weather and can stand up to snowplowing, as long as plows are careful.
While the solar panel roads will be a first in France, the country isn't the first to come up with the idea. In November of last year, a solar paneled bike path, measuring 229 feet, was unveiled in the Netherlands. In addition, back in 2014, an American couple in Idaho raised over $2 million in funding via its Solar Roadways Kickstarter campaign.
That being said, France will be the first nation in the world to use solar panels designed to be directly installed on top of existing roads and the first to install them on public highways. The first segments of the Wattway are set to be installed this spring.