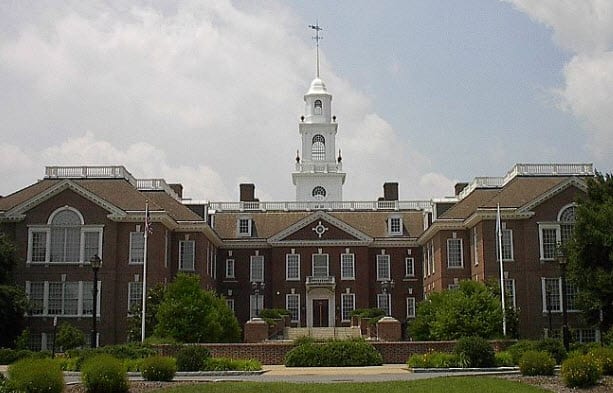 Fuel cell industry in Delaware may be put on hold
June 22, 2012

Bloom Energy files lawsuit against Delaware government
Bloom Energy, a leading manufacturer of hydrogen fuel cells, has been working on establishing a comprehensive fuel cell industry in the state of Delaware. The company believes that the state could play a vital role in the larger fuel cell industry by filling a gap in the existing supply chain. Bloom had expected a localized fuel cell industry to become quite successful due to the state's promising business policies. Now, a lawsuit threatens to unravel the work Bloom has done in the state and delay the establishment of a fuel cell industry.
Company cites economic protectionism as crux of the issue
The lawsuit comes from Bloom Energy itself. The fuel cell maker is suing the state of Delaware over the alleged assistance it has been providing to a competitor that is also working for the same goal as Bloom. The suit accuses the state of economic protectionism and discrimination against the company. According to Bloom, Delaware has been working closely with FuelCell Energy, a Connecticut-based manufacturer of hydrogen fuel cells.
Delaware officials accused of protecting companies from competition
Delaware officials note that the local government is providing support to a number of hydrogen fuel and energy companies, hoping to attain some degree of sustainability. Bloom argues that state officials have been encouraging these companies and organizations to treat consumers unfairly, which could be having a negative impact on the fuel cell industry as a whole. Bloom believes that Delaware is attempting to protect these companies and organizations from outside competition.
Fuel cell industry likely to be delayed due to legal battle
State officials claim they are prepared to fight the lawsuit in order to protect the jobs that have been created by the companies and organizations it is currently supporting. The establishment of a functioning fuel cell industry in Delaware is likely to be delayed due to the litigation process. Bloom Energy, as well as others, is still committed to helping the country break away from fossil-fuels and promote the adoption on hydrogen fuel cells.
Related article(s) and resources:
http://www.washingtonpost.com/business/lawsuit-challenges-efforts-to-help-bloom-energy-establish-fuel-cell-industry-in-delaware/2012/06/20/gJQAcLKNrV_story.html
http://www.businessweek.com/ap/2012-06-21/lawsuit-challenges-bloom-energy-deal-in-delaware