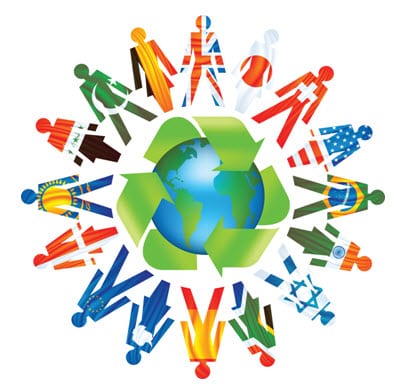 International Energy Agency calls for action to avert climate change
June 22, 2012

Despite controversy, climate change becoming a serious issue
Climate change continues to grab attention as a number of conferences that will bring together world leaders grow closer. The more attention that is drawn to the subject, the more controversy it creates. Those opposing the concept of climate change are quick to denounce its supporters as "alarmists" because of their focus on the potential disastrous implications of the phenomenon. Though the concept is widely disputed, more governments and organizations are beginning to take it seriously, with many believing that work must be done quickly to avert catastrophe.
Agency calls for the rapid adoption of alternative energy systems
The International Energy Agency (IEA), a France-based intergovernmental organization that acts as a policy adviser for its associated states, suggests that the adoption of alternative energy systems is too slow. The IEA has issued a call for countries to hasten their efforts to make use of alternative energy in the hopes of mitigating the effects of climate change. The agency suggests that country's need to increase the money there are pouring into renewable fuels and their associated infrastructures significantly if they want to avoid the more calamitous aspects of the climate change phenomenon.
Economics may stand in the way of alternative energy
Alternative energy is often the subject of criticism from some countries who argue clean technology is not yet at a point where it can be considered a viable replacement for fossil-fuels. The IEA argues that viable clean energy systems already exist and that world leaders need only to learn how to use them effectively in order to sidestep the supposed financial problems that could be associated with these systems.
Controversy could be pushing climate change down the political agenda
Maria van der Hoeven, executive director of the IEA, has expressed concern with the priorities of some countries. She notes that the issue of climate change has become an unpopular topic. As such, the subject has diminished in importance for some governments.
Related article(s) and resources:
http://theenergycollective.com/tyhamilton/87503/international-energy-agency-says-current-pace-clean-energy-development-won-t-cut-it