Fuel cells are beginning to gain global traction
August 11, 2014
Demand for clean technology is on the rise as the world begins to embrace renewable energy
Grand View Research has published a new report concerning global fuel cell capacity. Renewable energy is becoming a major priority for many countries around the world, and some of these countries are beginning to look to fuel cells to meet their clean energy needs. While these energy systems have yet to find acceptance as primary providers of electrical power for governments, businesses are quite interested in using fuel cells of various kinds to tap into renewable power.
Global energy shift puts more emphasis on fuel cells
The report notes that the global fuel cell market is beginning to flourish thanks to favorable regulatory policies and a global energy shift. As more countries begin to support renewable energy, they are investing more heavily in clean technology. This is encouraging certain industries to embrace new energy systems, a trend that is evidenced in the auto industry's aggressive adoption of hydrogen fuel cells. In the coming years, various types of fuel cells are likely to find more adoption as primary energy systems.
Global fuel cell capacity to reach 664 MW by 2020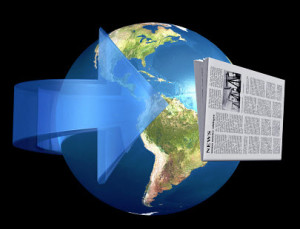 The report expects that the global fuel cell capacity will reach 664 megawatts by 2020, growing by a compound annual growth rate of 22.6% from 2014 to 2020. Proton exchange membrane (PEM) fuel cells have emerged as the leading product of the fuel cell industry. These fuel cells are mobile and are being heavily used in the transportation sector. The portable applications of fuel cell technology has become one of the most attractive aspects of these energy systems.
Asian countries may soon become the world's most active fuel cell markets
North America is currently the leading consumer of fuel cell energy systems and boasts of the highest installed capacity. This may change in the future, however, as fuel cells become more prolific throughout Asia. Japan, in particular, is quickly becoming one of the most active markets for the fuel cell industry, as the country is beginning to promote the use of these energy systems in its massive residential sector.