Renewable energy projects to receive more funding in Delaware
August 5, 2014
The hybrid Green Energy Fund has been created by state officials
The creators of the program say that it should help boost incentives for more renewable energy projects within the state, such as encouraging larger solar hot water and geothermal system investments and, on a smaller scale, more solar panel installations.
The program blends the efforts of the DNREC and the SEU.
The Joint Green Energy Program, which combines the efforts of the Department of Natural Resources and Environmental Control (DNREC) and Sustainable Energy Utility (SEU), began on August 4. The SEU will allocate $1.5 million every year for two years to fund secure renewable energy credit payments for applicants of new installations in spite of their usual electricity provider.
More specifically, under the new program, the owners of the new solar systems will be provided 45 cents per watt for the initial 20 years of solar energy credits that are earned by the new 50 kilowatt or less systems.
According to DNREC, this direct credit rate will decrease the time that photovoltaic system owners need to save on electricity to take care of installation costs and will also lower credit price payment fluctuations for these system owners, providing them with greater certainty.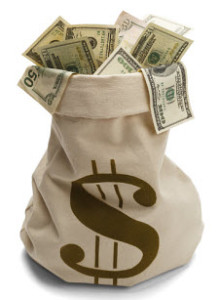 In addition, the Sustainable Energy Utility agreed to put aside $1 million annually over two years for grants of as much as $200,000 for nonprofit and commercial solar water heating and geothermal projects in the state.
More than a thousand renewable energy projects have been assisted by the original Green Energy Fund in Delaware.
Ever since 1999, there have been over 1,500 green energy developments within the state that have been backed by the initial Green Energy Fund and supported by a Delmarva Power utility bill surcharge.
The funds provided by the SEU will be taken from the organization's share from the Regional Greenhouse Gas Initiative. This is a program managed by Northeast states, which require the big energy producers to purchase credit for every tone of carbon dioxide that is released during production.
If all goes according to plan, the new hybrid Green Energy Fund should help to improve renewable energy production in the state.