Geothermal energy looks promising in the Pacific Northwest
October 6, 2014
Oregon has unexplored geothermal potential.
The annual meeting that is held by the Geothermal Energy Association (GEA) is taking place this year in Portland, and one of the reasons the event is being held in Oregon's largest city is that industry leaders say that the Pacific Northwest (PNW) has massive geothermal potential.
There are several geothermal projects currently taking place across the Northwest.
According to the latest annual report from the industry, there are over a dozen projects related to this renewable resource presently under development throughout the Northwest region. Industry leaders believe there is plenty more to be explored.
GEA Executive Director Karl Gawell said that the amount of geothermal power online in Oregon is 33 megawatts (MW). This is enough energy to power McMinnville, a city with a population of more than 32,000 inhabitants.
In addition, the U.S. state has an extra 340 MW under development. This energy would be sufficient for powering the cities of Eugene and Salem. Furthermore, the U.S. Geological Survey approximates that the state's geothermal resources have the potential to generate 1,800 MW more from resources that have not yet been found.
Gawell said that "We're still discovering geothermal resources –- particularly in the Pacific Northwest — which is very much at the front end of the curve."
There may be several places in the PNW with geothermal energy potential that have not been explored.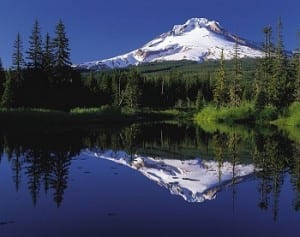 According to Gawell, back in the 1970's and 1980's the U.S. federal government made significant investments into the exploration of geothermal energy. However, instead of investing that money to explore the Northwest, it was used in other areas where the electricity prices were higher. As a result, there are still a number of places in the region that have not yet been explored.
The president and founder of the U.S. Geothermal in Boise, Doug Glaspey, said that his company is looking into a new project outside of Vale, Oregon. "The Northwest has a nice chain of volcanoes," Glaspey stated. "There are certainly highly prospective areas to find geothermal sites. It just has to be found, explored and developed."
Glaspey also said that he is aware of other companies that are hopeful they will be able to develop new geothermal energy projects in other parts of the state.