Alternative fuel is created from plastic waste
October 6, 2014
Recycling technology converts plastic into oil.
Recently, EcoMachines Incubator, a seed fund specialist based in London, England, announced that it has invested in Recycling Technologies, a company based in the English town of Swindon that recycles waste and plastic into PlaxOil, which is a trademarked alternative fuel in the form of a clean heavy oil.
The fuel can be used in combined heat and power (CHP) facilities.
Recycling Technologies manufactures machines that transform mixed plastic waste that would otherwise end up in landfills or at incineration plants into oil that can either be sold or utilized as fuel in localized on demand CHP facilities.
"We have chosen to support Recycling Technologies because they provide an innovative and practical solution to the world's pressing plastic waste problem. Plastic is one of humanity's most useful inventions, yet plastic waste is one of today's major environmental pollution problems," said the CEO of EcoMachines, Ilian Iliev.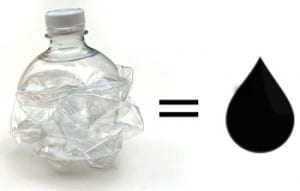 Iliev added that EcoMachines is pleased to be working with Recycling Technologies and is thrilled that it will be joining its Accelerator program. The seed fund and accelerator for startups will assist the company in accessing target markets and "scale its waste-to-oil model in the UK and beyond."
The creation of the alternative fuel helps the environment and produces a valuable resource.
Compared to other streams of waste like paper, glass and separated plastics (ex. HDPE and PET), the majority of mixed plastic waste is presently not recycled. Every year, in the European Union, an estimated 30 million tons of plastic waste is incinerated or sent to landfills due to the fact that it is mixed. The creation of oil from this waste will help to reduce the amount of plastic that is burned or sent to dumps, which will be better for the environment.
Recycling Technologies Founder and Managing director Adrian Griffiths said that with EcoMachines's support and investment, this will help the company to pick up the pace and allow it to bring its recycling technology to the market at a faster rate. Converting the mixed plastic waste into alternative fuel will make a valuable resource out of what would otherwise be an environmental problem.