Geothermal system will save Nashville airport over $400K a year
October 22, 2015
0
By
Angie Bergenson
Geothermal plates will be used to provide cool lake water for the airport's cooling and irrigation system.
By next summer, the Nashville International Airport will receive water for its cooling and irrigation systems via a geothermal system installed in the former Hoover Quarry, a 43-acre lake that holds stormwater runoff and is located next to the airport. The project is expected to save the airport nearly $430,000 annually in cooling costs for the next 50 years.
Water from the lake will not require energy to be chilled, saving money and improving sustainability.
The Tennessean reported that the future geothermal system will replace the present centralized system that relies on cooling Metro Nashville's potable water in four cooling towers. Since the natural temperature of the lake water is typically between 10 to 20 degrees cooler, at 50 degrees Fahrenheit, it will not need energy to be chilled.
The airport authority's chief engineer Robert Ramsey says that the geothermal system is expected to save the city 30 million gallons of potable water per year and lower electricity costs by 1.3 million kilowatt hours.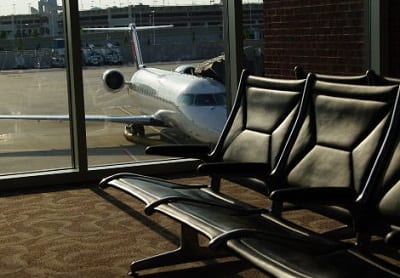 The geothermal system is the latest among the airport's sustainability initiatives.
In the coming week, the geothermal plates will be submerged 50 feet beneath the lake. The plates will sit vertically in a row and will form a box-like structure. Approximately 1.6 miles of 20 inch black pipes will transport the cool lake water from the quarry to the airport and back. As the water circulates through the airport system, it will absorb heat and transfer the heated water back to the lake plates, which will once again cool the water.
In addition to the upcoming geothermal plate installation, the airport has engaged in other sustainable practices, such as repurposing and recycling fallen trees and demolished materials. It also recycles concrete from runway projects and recently installed charging stations that are solar powered for electric vehicles.
Commenting on the geothermal cooling system, the vice president of communication for the airport authority, Tom Jurkovich, said that "It's not only sustainable, it takes advantage of an used asset existing here on the property." He added that the "quarry project is really going to be the crown jewel" of the airport's current sustainability efforts.
Planning for the cooling geothermal system project began back in 2008. The project is funded through a $3.6 million federal grant, $5.5 million from the airport and $1.3 million from the Tennessee Aeronautics Department. According to the Metropolitan Nashville Airport Authority, the $10.4 million project is believed to be the largest of its kind in North America.
About The Author
Long time clean energy enthusiast and writer of many green energy news subjects.