Google invests in Kenya's largest wind energy system
October 22, 2015
Google is investing in the Lake Turkana Wind Power Project
Google has announced that it will be investing in a wind energy project in Kenya, which is one of the largest of its kind in Africa. The Lake Turkana Wind Power Project first broke ground in July of this year. The massive energy system is expected to become a very valuable resource for Kenya, which has been working to become more environmentally friendly and embrace clean energy in recent years. Renewable energy may also help the country reduce its reliance on fossil-fuels and help solve issues related to power shortages.
Wind energy system will meet 15% of Kenya's demand for electrical power
The Lake Turkana Wind Power Project is expected to produce some 1,400 gigawatt-hours of electrical power every year when it is fully operational. This would satisfy approximately 15% of Kenya's energy demand, allowing the country to become more environmentally friendly. The project will be comprised of 365 wind turbines, which will be located along the shore of Lake Turkana. Vestas, a leading wind energy company, will be installing these turbines, planning to do so at some point in early 2016.
Google to take a modest stake in Kenya's promising new wind energy project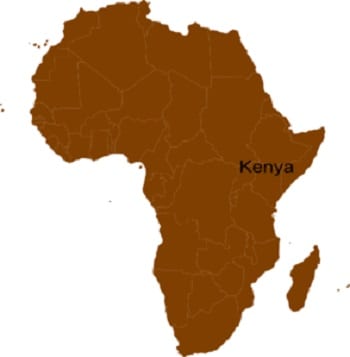 Google is looking to acquire a relatively modest stake in the project through its latest investment. Currently, Vestas own a 12.5% stake in the project, but this stake will transfer to Google when the wind energy system is brought online at some time in 2017. The project itself is expected to save Kenya an estimated $113 million annually in fuel expenditures. Much of the energy that the country currently uses is generated through the use of fossil-fuels that are imported from other countries.
Google shows strong support for renewable energy
Google has become one of the most aggressive supporters of renewable energy, financially speaking. The company has invested in various projects through the years, showing particular interest in solar and wind energy. The company's latest investment is the 22nd it has made in the renewable energy sector. Google believes that embracing clean power can help mitigate the impacts of climate change.