Global utility-scale solar energy capacity reaches 30 GW
November 5, 2014
Global solar power capacity reaches a new record, according to Wiki-Solar information
Wiki-Solar, a solar energy information group, has released data concerning the global capacity of utility-scale solar installations. According to Wiki-Solar, global utility-scale solar capacity has reached 30 gigawatts, with 8.8 gigawatts of capacity coming online earlier this year. This represents the fifth consecutive year in which global solar capacity has increased and there are no signs that this growth is slowing down in the foreseeable future.
Small countries are helping drive growth in capacity
Several countries have contributed to the growth of solar capacity over the past year, but much of this growth has been seen in smaller countries that are beginning to rely more heavily on renewable energy. South Africa, Chile, and the Ukraine are among these countries. Larger countries, such as the United States, Germany, and China have led the way in terms of utility-scale solar installations. These countries are likely to continue leading others when it comes to utility-scale capacity.
Economic prospects of clean energy make it an attractive investment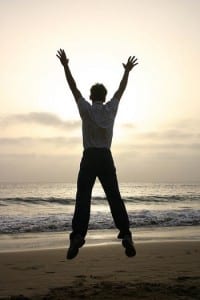 Smaller countries are showing favor for renewable energy because of its economic prospects. Large-scale projects create new jobs and these jobs generate economic activity wherever they are. These projects also reduce the need for fossil-fuels, allowing some countries to spend less money on purchasing and shipping oil and coal. This is particularly important for island nations, such as Japan, that heavily rely on oil shipments from other countries around the world.
China continues to lead in terms of clean energy investments and opportunities for energy developers
Another report from Bloomberg New Energy Finance ranks countries based on the investment opportunities they have and the policies in place to support renewable energy. China holds the top rank, as the country has been focusing quite heavily on clean power in recent years. China is currently the largest investor in renewable energy and home to promising opportunities for those interested in various types of clean power. The United States does not rank within the top 10 countries listed in the Bloomberg New Energy Finance Report.