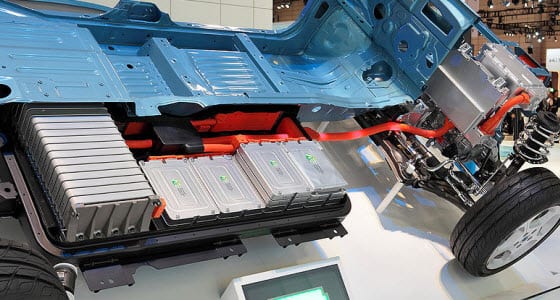 Nissan's hydrogen fuel outlook and their vision for a new and improved battery powered car
November 12, 2011
Nissan is not pulling punches when it comes to electric vehicles.
The Japanese automaker has been a formidable force in the realm of batteries and has recently adopted hydrogen as one of its major fuels of focus. Last month, the automaker announced a new fuel cell that promises to herald in a new generation of fuel cell technology. Despite the company's new found love of hydrogen fuel, Nissan is not abandoning the battery. Instead, the company is making the battery better.
As hydrogen fuel cells become more advanced, other forms of alternative energy in the transportation industry are getting less attention. Lithium-ion batteries had once been a craze for automakers looking to adopt sustainability, but that favor has been won by hydrogen. Now, automakers insist that batteries cannot compete with fuel cells, a claim that Nissan has taken personally.
As one of the more outspoken champions of batteries, Nissan has long attested to the performance and value of the energy system.
The major critique surrounding batteries, however, is that they take far too long to charge – more than 15 hours in some cases. At times, it can be difficult for owners of a battery-powered car to find a plug-in point, so Nissan has developed a new system that placates that need. Nissan has designed a new Zero Contact recharging system for their electric vehicles. The system is comprised of a simple mat that feeds electricity into the vehicles battery. Alignment with the mat is not an issue because it will still be able to charge a vehicles battery based on proximity.
The system is expected to roll out next year and will be serve all of the company's battery-powered vehicles.