Honda delays launch of new hydrogen fuel cell vehicle
November 19, 2014
Honda's new fuel cell vehicle will not be released until 2016
Japanese automaker Honda has announced that it will be delaying the debut of its new hydrogen fuel cell vehicle, pushing the launch back to 2016. The company was the first to bring a fuel cell vehicle to the market and has found some modest success in doing so. Fuel cells are expensive, however, and much of the world lacks the hydrogen infrastructure to support vehicles that use them. Honda was slated to present its new fuel cell vehicle at a conference in California, but has opted instead to unveil a new concept car in Japan.
Automaker unveils new concept car in Japan
The new concept car is an updated version of its predecessor. Honda has made several changes to the vehicle's appearance, making it somewhat less conspicuous, yet retaining a science-fiction look. The vehicle is still powered by a hydrogen fuel cell, which generates enough power for its internal components. The fuel cell is also capable of producing the electrical power that the vehicle's motor needs to work.
Honda works to make fuel cells a better investment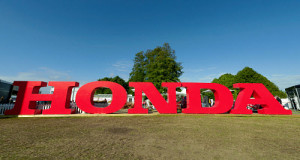 Honda has not yet given an official reason regarding the delay of its new fuel cell vehicle. The company is currently working with other automakers to make fuel cells more efficient and less expensive. Honda has also been investing in the development of a working hydrogen infrastructure in many parts of the world. These investments have gone toward building new fuel stations that will be able to support the adoption of fuel cell vehicles.
Automakers must address infrastructure issue before releasing fuel cell vehicles
Much of the auto industry is currently enthralled with fuel cells and conventional batteries. Some automakers are not yet convinced that fuel cells are the way forward for the transportation space, favoring battery technology. One of the greatest challenges that fuel cell vehicles face currently is the lack of infrastructure support they have. Without an infrastructure, consumers are not likely to show much interest in fuel cell vehicles when they are released in the future.