Honda shows off its new hydrogen fuel car
January 23, 2015
Honda continues to draw attention to its next generation fuel cell vehicle
The auto industry, as well as drivers, has become somewhat divided on the issue of clean transportation. Many automakers have shown support for battery electrics, which they believe to be the best solution to the transportation challenges they are facing currently. Others, however, believe that hydrogen fuel cells are the solution to making clean vehicles. Amidst doubts that fuel cells can be considered viable for transportation, Honda has been showing off its new concept car, which is equipped with a hydrogen fuel cell.
Company shows off concept car at Washington Auto Show
The company has showcased the new vehicle at the Washington Auto Show. Honda first unveiled its new concept car in Japan last year, where it managed to acquire strong praise. Honda has been showing off the new vehicle at events in the United States, hoping to generate more hype for its use of new technology and promise to be the next generation of Honda's hydrogen-powered vehicles. Honda believes that fuel cells could have a major role to play in the future of clean transportation.
Hydrogen used for fuel cell vehicles is derived from natural gas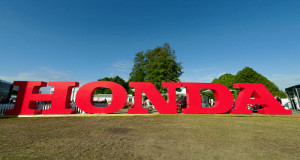 The new concept car makes use of a fuel cell, which is capable of supplying the vehicle with the electrical power it needs to operate. The hydrogen that this vehicle, and others like it, use primarily comes from natural gas. The gas is reconstituted into hydrogen, which can then be used by a fuel cell to generate electricity. Because natural gas is considered a fossil-fuel, using it to produce hydrogen is considered an environmentally hazardous practice. Hydrogen itself, however, do not produce any harmful emissions when used as an energy source.
Honda may bring more fuel cell vehicles to Japan
Honda has plans to release a fuel cell vehicle in the coming years, but a definitive timeline has not yet been announced by the automaker. The company is currently in negotiations with the Japanese government to bring more fuel cell vehicles to the country's roadways. Together with Toyota, Honda has plans to bring 6,000 fuel cell vehicles to the Japanese market, if negotiations with the government are favorable.