Tokyo to invest $385 million into hydrogen fuel
January 22, 2015
Tokyo looks to support fuel cells and clean transportation for 2020 Olympic Games
The City of Tokyo has big plans for the 2020 Olympic Games. The city intends to help make it easier for residents to purchase fuel cell vehicles, which are expected to become significantly more common in the coming years. The Tokyo government will be launching $385 million in vehicle subsidies and initiatives meant to expand the city's hydrogen fuel infrastructure. This is part of a larger effort from the national government, which aims to reduce Japan's reliance on nuclear energy and fossil-fuels.
Fuel cells have found a strong advocate in Japan
After the 2011 Fukushima Daiichi nuclear disaster, which is the worst nuclear even Japan has suffered since World War II, the government has been working to distance the country from nuclear energy. There was a significant energy deficit in the wake of the disaster, much of which was satisfied through the use of hydrogen fuel cells. These energy systems were able to provide enough electrical power to keep homes and businesses supplied with energy. This is where Japan's favor for these energy systems began to gain momentum.
Japan continues its work to establish a hydrogen society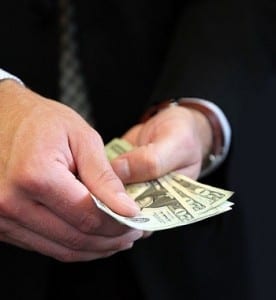 The 2020 Olympic Games may serve as a promising time for Japan to show off its notions of a "hydrogen society." This involves developing a society in which the majority of its energy comes from hydrogen and fuel cell systems. In order to make this dream a reality, the government has been investing in the development of a comprehensive hydrogen fuel infrastructure and promoting the adoption of fuel cell systems among homeowners and businesses.
Tokyo may soon become a hub of activity in the fuel cell space and the auto industry
The new funding being invested by Tokyo is expected to build approximately 35 new hydrogen fuel stations in the city. The Tokyo government is also in negotiations with both Toyota and Honda to bring 6,000 new fuel cell vehicles to the roads by 2020, before the Olympic Games. The government notes that the Olympics is a good time to showcase new technology to those that will be visiting the country.