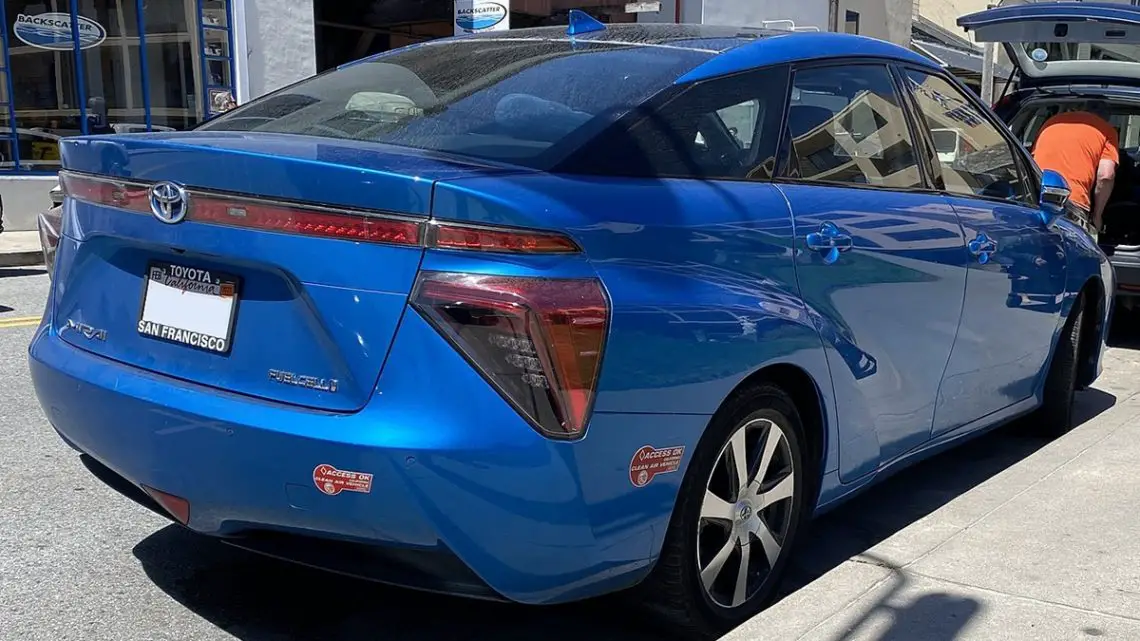 Toyota admits that its Mirai hydrogen cars have "not been successful"
November 2, 2023
Though it will be changing its focus to H2 commercial vehicles, it will be refining the tech for passenger vehicles.
Toyota has announced that it is changing gears on its hydrogen cars for the passenger vehicle market and will be concentrating on commercial vehicles to a much greater degree.
The change of focus was confirmed at the Tokyo motor show by Toyota technical chief Hiroki Nakajima.
The Japanese automaker has long been a leader and trailblazer in hydrogen cars, particularly with its Toyota Mirai sedan. However, the more mainstream adoption that had been expected by this point simply hasn't happened. This is, to a great degree, because of the lack of H2 fueling station network and the complexity involved in establishing them.
"We have tried Mirai but not been successful," explained Nakajima at the Tokyo event. "Hydrogen stations are very few and difficult to realise, so Mirai is smaller [in volume]."
That said, when it comes to commercial vehicles, H2 is considered to be notably more promising. This is not only because standard battery electric technology is often not suitable for those applications due to the added weight and size that would be required to power them, but also because it would be more practical to set up a controlled H2 fueling network.
"For mid-size trucks, it's easy to deliver [a refuelling network] as it's mainly A-to-B," for trips, said Nakajima. "Huge numbers of trucks go from A-to-B so you can operate stations with more stability. Commercial vehicles are the most important area to try and proceed on with hydrogen." Nakajima also pointed out that there is also potential in using H2 to power pickup trucks.
Toyota still isn't giving up on hydrogen cars for the passenger market.
The automaker "did not want to give up on [hydrogen] passenger cars," said Nakajima. They were seeking ways to shrink the size of the components including the tanks and fuel cell stack so that they would become appropriate for various types of vehicles for a wider spectrum of uses. In this way, it could generate a broader appeal for this zero-emission technology. "We are looking to downsize the hydrogen technology in passenger cars," he said.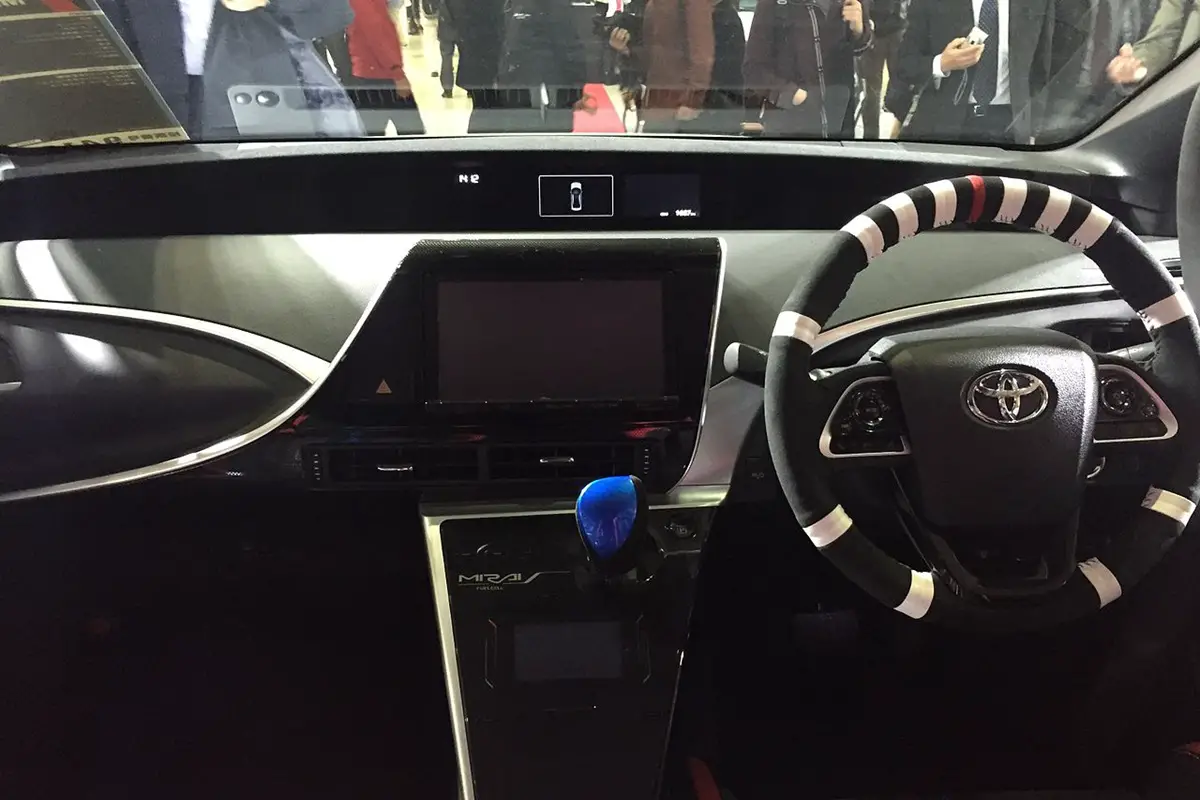 Toyota's latest generation H2 fuel cell now being developed is about half the cost of the current generation. At the same time, the automaker is improving the durability of the fuel cells to two and a half times that of a diesel engine. It is also working on an efficiency improvement of 20 percent, which could substantially lower commercial vehicle fuel costs.
The new fuel cell and hydrogen tank designs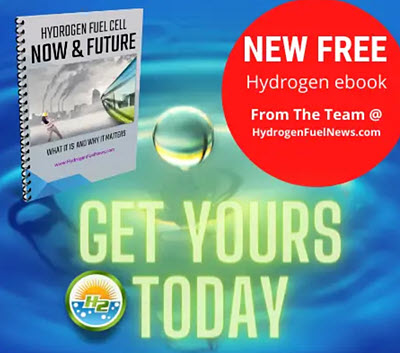 The newly developed fuel cell was indeed developed for commercial vehicles, though it is still applicable to hydrogen cars. At half the size of the current generation cell, it opens the door to a broad range of new applications, including everything from medical to construction industries.
Beyond the changes being made to the fuel cell, the company is also stepping beyond the cylinder tanks currently standard in its hydrogen cars. Instead, it is developing a flat tank as well as a type of "saddle" tank that can have a prop shaft installed over it. The unique saddle type design was also developed to be able to be installed directly into an electric car's battery space.
The technology is not only promising for the future of fully H2-powered vehicles, but it is also being seen as highly promising for advancing battery electric vehicles. The reason is that this technology being developed for hydrogen cars and trucks can boost the power density of batteries, thereby reducing their weight, size and even their cost.
Ready to test your knowledge on the most abundant element in the universe? Take our fun and engaging Hydrogen Quiz now!