Hydrogen fuel is beginning to take off in Japan
June 4, 2014

Auto industry is becoming more involved in matters of clean transportation
Clean transportation is no longer some novelty trend that the auto industry has to suffer through until it passes. Governments are beginning to become very aggressive with their emissions regulations, targeting the transportation sector more and more with new environmental standards. Automakers are beginning to take the matter more seriously than they have in the past, focusing their efforts on developing electric vehicles that are either powered by batteries or hydrogen fuel cells.
Japanese automakers are torn between batteries and fuel cells
Japanese automakers have become divided on the subject of whether batteries are better than fuel cells or vice versa. Companies like Nissan and Mitsubishi managed to bring battery electrics to he market years ago and found relative success, but companies like Toyota and Honda have been slow to act in the clean transportation space due to their interests in fuel cells. Hydrogen fuel cells are becoming popular because of their ability to power a new generation of clean vehicles.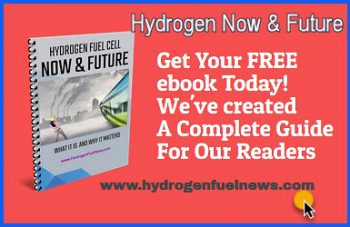 Government efforts aim to promote fuel cell vehicles
The Japanese government is beginning to play a more significant role in clean transportation, recently announcing plans to become a world leader in the production of fuel cells for vehicles. The country is already home to one of the most active fuel cell industries and hydrogen is becoming a major part of the country's energy structure. The country has begun to change its guidelines concerning fuel cell vehicles and their fueling and those with fuel cell vehicles will soon be able to access more hydrogen than they were able to in the past.
Costs relating to fuel cells make some clean vehicles unattractive
The Japanese government has begun working on establishing a working hydrogen fuel infrastructure throughout the country in order to aggressively promote clean transportation. This is an uphill battle, however, because of the costs associated with the endeavor. Lowering the cost of building new fuel stations and the cost of fuel cell vehicles in general has also become a major priority, as many consumers have expressed disinterest in these vehicles because of their expensive nature.