Companies come together to develop hydrogen fuel infrastructure in Japan
March 4, 2014
Air Products teams with Nippon Steel to focus on fuel infrastructure of Japan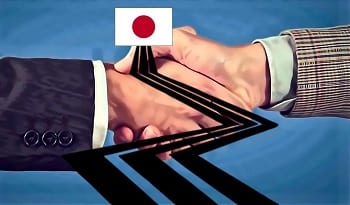 Air Products, a leading producer of chemical gases, has announced that it has signed a new deal with Nippon Steel & Sumikin Pipeline & Engineering. Together, the two companies intend to work on bolstering Japan's still fledgling hydrogen fuel infrastructure. Air Products notes that there is a great deal of promise that exists within the Japanese market when it comes to hydrogen. Japan has begun to put significant focus on developing a working hydrogen fuel infrastructure in order to support clean transportation more effectively.
Japan may be a very prominent market when it comes to hydrogen and clean transportation
Many prominent automakers are based in Japan. Companies like Toyota and Honda have big plans for the future of clean transportation and these plans involve the development and launch of hydrogen-powered vehicles. Japan is also one of the auto industry's most prominent markets. Much of the industry has begun to focus on the production of hydrogen-powered vehicles and the success of these vehicles will be determined by the existence of a working fuel infrastructure.
Air Products to provide fueling technologies and services
Per the deal made with Nippon Steel, Air Products will be bringing its hydrogen fueling technology to Japan. This technology will be incorporated into fuel stations that are being developed throughout the country. Air Products will also be offering a wide range of services that are meant to make the development of a working infrastructure easier. This partnership with Nippon Steel is expected to help Air Products establish a stronger presence in the Japanese market.
Many countries have high hopes for clean transportation
Air Products has supported the development of hydrogen fuel infrastructures throughout the world. Many countries have begun to take clean transportation seriously due to environmental reasons as well as the fact that most major automakers are developing hydrogen fuel cars. If these countries have well established infrastructures in place, clean transportation is likely to win a great deal of support from consumers. Developing a comprehensive infrastructure has proven to be an arduous process, however.