Hydrogen fuel cell maker backs away from Chinese market
January 6, 2015
Ballard may not be able to break into the Chinese market because of alleged contract breach
Ballard Power Systems, a leading developer of hydrogen fuel cells, has suffered a major blow in one of the markets it was most interested in. The company had been working to break into the Chinese market, hoping to take advantage of the growing importance of renewable energy and clean technology. The demand for fuel cells has been rising slowly in China, but these energy systems have not yet become mainstream.
Azure Hydrogen may be in breach of contracts formed with Ballard
Ballard had been set to work with Azure Hydrogen in order to enter the Chinese fuel cell market. The company suggests, however, that Azure Hydrogen has breached the two contracts it was awarded. These contracts involved Azure Hydrogen building Ballard fuel cells in China. Because of the alleged contract breaches, Ballard will fall short of its predicted 2014 earnings, which has caused significant turbulence for the company in the stock market.
Ballard's revenue will fall to some degree due to failed partnership with Azure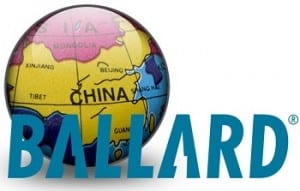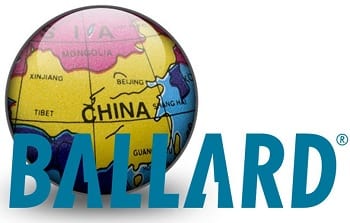 The company has announced that it will not recognize the estimated $3 million in revenue it was expecting to see from its partnership with Azure Hydrogen during the fourth quarter of 2014. Ballard will be charging Azure Hydrogen a $4.5 million fee for outstanding products and services that are owed. In October of last year, Ballard had expected to see its revenue for 2014 rise by 20% due to strategic partnerships that it has made. Now, however, the company's revenue is expected to increase by a significantly smaller margin.
Hydrogen fuel cells continue to gain momentum in many parts of the world
Hydrogen fuel cells are becoming more popular, largely due to the attention they have begun receiving from the auto industry. Many of the world's leading automakers are planning to release fuel cell vehicles in the near future, and they need the energy systems in order to power these vehicles. Hydrogen fuel cells are also quite popular in some industrial sectors, where they are used to power heavy-duty vehicles.