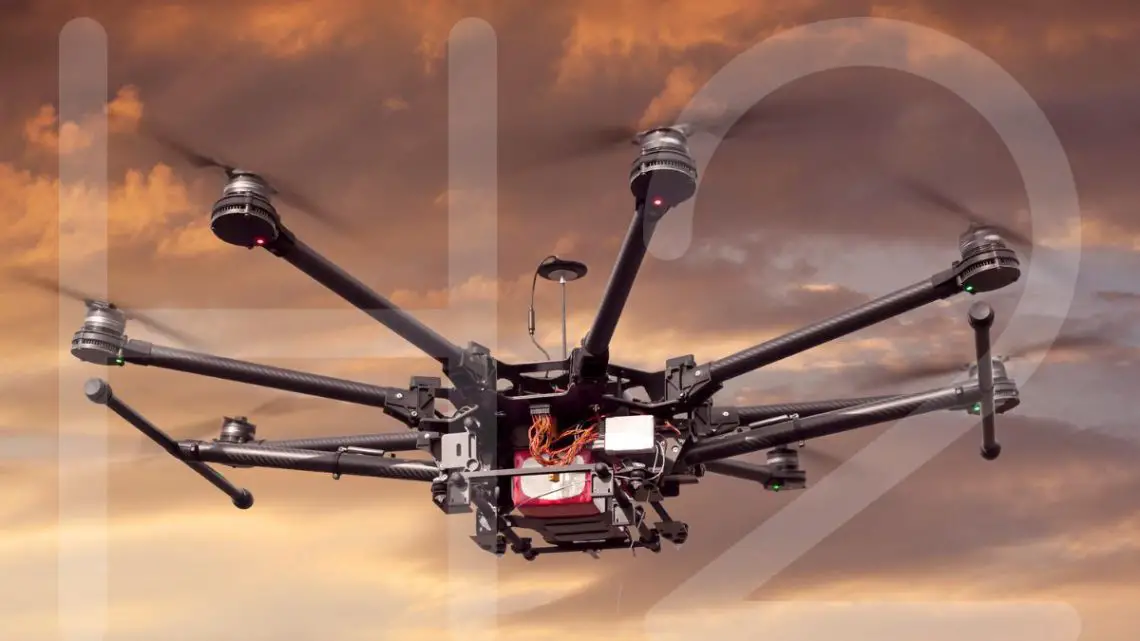 Hydrogen fuel cell drone achieves 5-hour flying time
May 26, 2023
A company called Hylium is aiming to improve flight times for these unmanned aerial vehicles.
Although multirotor drones aren't anything new, providing everything from cameras used by real estate agents, inspection tools for insurance adjustors or weapons of war, a company called Hylium is hoping to use hydrogen fuel cell technology to improve their flight time.
The majority of drones are powered by a lithium rechargeable battery and have limited flying time.
Hylium has developed a hydrogen fuel cell drone that has now flown for as long as five hours. The company is hoping that its H2 solution will help to overcome the flying time limitations experienced by drones powered by batteries.
The Hylium drone uses the H2 technology to provide its electricity. That powers the motors and other electronic systems throughout the device. Due to H2's high energy density when compared to that of lithium batteries, the same device is able to achieve a notably longer flight time.
Though the company has yet to release a full list of details about its drone, Hylium has taken the additional steps to build out the product so that it isn't just a demonstrator they have to offer. It has been sharing many useful features the drone has to offer, such as its rapid five-minute refueling time, which is also a notably advantage over rechargeable batteries, which require quite a bit more recharging time.
The hydrogen fuel cell drone also has a night vision camera and a 10-kilometer transmission range.
According to the limited stats released by Hylium, the hydrogen fuel cell drone has a night vision camera, making it possible to capture images or record video no matter the lighting or time of day. Moreover, it is able to transmit that video over distances as great as 10 kilometers.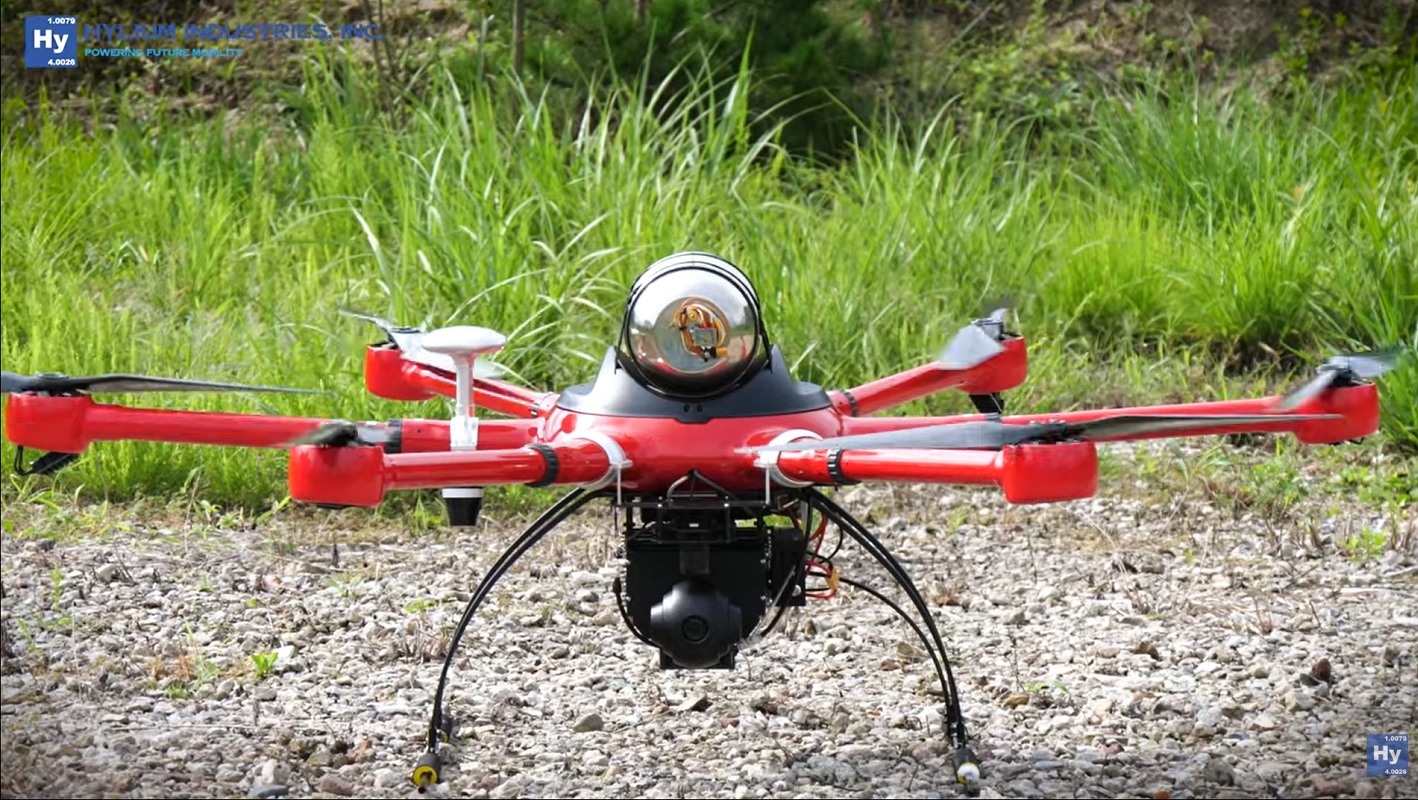 That said, in the product video released by the company (see above), the examples of captured video appear to be stock footage and not recordings made by the device itself.
The liquid H2 canister is drop-safe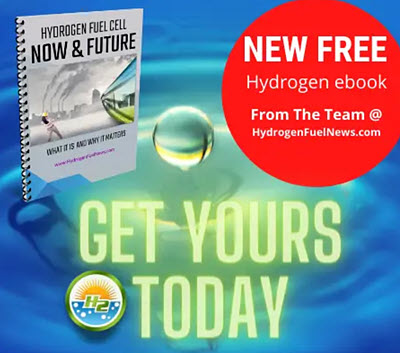 The liquid H2 cannister used to fuel the drone is drop-safe, according to Hylium. Therefore, if the drone should experience an issue and strike something or fall, the cannister is designed to remain intact. The product video suggests that the company tested its cannister's durability by dropping it worryingly close to a busy road, but no issues were reported in association to this testing.
A hydrogen fuel cell drone able to fly for as long as five hours would be especially helpful for autonomous surveillance purposes as well as inspection tasks, such as assessing damage following a severe storm.
Ready to test your knowledge on the most abundant element in the universe? Take our fun and engaging Hydrogen Quiz now!