Hydrogen fuel cells are breaking into the residential sector
September 1, 2014
IE-CHP has won more funding for the development of a new fuel cell system
IE-CHP, a joint venture from SSE and Intelligent Energy, has plans to change the way domestic energy is produced in Scotland. The company has received more funding from several investors, including the Scottish Investment Bank, and this funding will be used to develop a prototype energy system that leverages hydrogen fuel cell technology. Fuel cells are becoming quite popular as primary energy systems and they could have a major impact on the way electrical power is produced and consumed in Scotland.
Fuel cells could work beside existing heating systems to meet residential needs
The company notes that fuel cells are well suited to work alongside existing heating systems. Fuel cells often produce heat as a byproduct of their operation and this heat goes unused in most cases. The heat produced by fuel cells can be used for a wide range of residential purposes and IE-CHP plans to develop a system that will ensure that this thermal energy is not wasted.
New energy system likely to be installed in homes within the next 18 months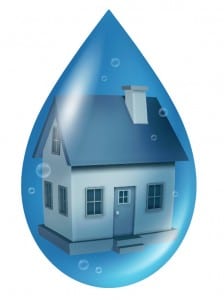 The fuel cell system being designed by IE-CHP will convert conventional gases into hydrogen. This hydrogen would then be used to generate electrical power and heat. The first of these fuel cell systems are expected to become available within the next 18 months. The funding that the company has recently received with expedite development and allow the company to complete its latest production phase on the fuel cell system.
Homeowners are becoming more interested in renewable energy
Renewable energy is becoming more common in the residential sector, but it has yet to become mainstream. Many homeowners are looking for ways to reduce the amount of money they spend on energy and distance themselves from fossil-fuels. Hydrogen fuel cells are becoming a popular alternative for these people, but few residential fuel cell systems are currently available. Companies like IE-CHP are beginning to design fuel cells specifically for the residential sector, but whether or not these energy systems will become popular with homeowners has yet to be seen.