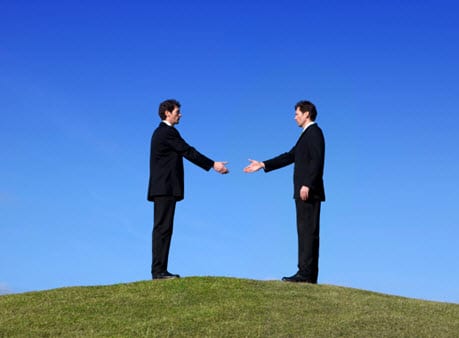 Hydrogen fuel cells promoted through new partnership
June 26, 2012
ITM Power teams with Infinitum Fuel Cell Systems
ITM Power, a developer of hydrogen production systems, has signed an agreement with Infinitum Fuel Cell Systems, a developer of hydrogen fuel cells based in Texas, and has become the company's exclusive distributor of hydrogen fuel cell systems in the European market. Infinitum Fuel Cell Systems has been working to establish itself as a powerful presence in the materials handling space in Europe. Thus far, the company has found success through its use of fuel cells. Now, it is looking to expound upon that success by partnering with ITM Power.
Hydrogen fuel cells gaining traction in materials handling
Hydrogen fuel cells have become a popular energy option in the materials handling space. Fuel cells are capable of generating a large amount of electricity without producing any harmful emissions, making an ideal indoor energy system. Fuel cells designed specifically for the materials handling sector are capable of replacing the lithium-ion batteries that have become popular for forklifts. Adoption of hydrogen fuel cells has been gaining momentum in the U.S.
Agreement will distribute new hydrogen fuel cells and production systems in Europe
The agreement between the two companies comes in the wake of several successful trials concerning the use of hydrogen fuel cells. During these trials, ITM showed that hydrogen-powered forklifts could operate for more than 18 hours before needing to refuel. ITM Power is currently working on an on-site hydrogen fuel production system that is expected to be tested for practicality in the coming weeks.
ITM expects to see success in the materials handling space
Hydrogen fuel cells have long been an attractive option to the industrial world. For years, stationary fuel cells have been used to power production, distribution and other facilities. As fuel cells become smaller and more mobile, they are quickly becoming a popular option in the materials handling sector. ITM Power believes that it will continue to see success in this sector for the foreseeable future.
Related article(s) and resources:
http://www.fuelcelltoday.com/news-events/news-archive/2012/june/itm-power-to-be-exclusive-european-distributor-of-infintium-fuel-cells-for-materials-handling
http://www.thestar.co.uk/news/business/clean-fuel-firm-gains-key-us-deal-1-4679466