Hydrogen fuel cells take the spotlight in Pakistan
April 10, 2014
Country to use fuel cells to combat ongoing energy crisis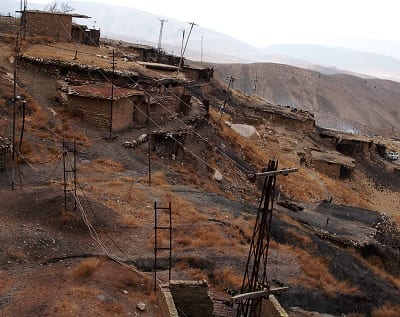 Pakistan is currently facing an energy crisis that has affected much of the country. High demand for electrical power has strained the country's energy grid, which has struggled to provide people with the energy they need for some time. As the crisis increases in severity, the government is beginning to take steps to resolve the issue. In the coming months, a national organization focused on the deployment of hydrogen fuel cells will be established in order to combat the energy crisis.
Government organization to be established to oversee the deployment of fuel cell energy systems
Government officials believe that fuel cells will have a sustainable and positive impact on Pakistan's economic development. These energy systems will be able to help overcome the country's current energy crisis with limited consequences to the environment. The national organization being established by the government is expected to deploy a large range of fuel cells throughout the country. These energy systems will be used in grocery stores, commercial buildings, and even homes.
Pakistan intends to transition to a hydrogen economy in the coming years
The hydrogen used to power these fuel cells will be produced through the use of fossil-fuels, biomass, and renewable energy. The national organization that will be managing fuel cell deployment will represent Pakistan's eventual transition to a hydrogen economy. The concept of a hydrogen economy is somewhat simple. Today, much of the global economy is hinged on fossil-fuels, but in a hydrogen economy, fossil-fuels play a minor role, being replaced by hydrogen and hydrogen-based energy systems and technologies.
Fuel cells could power the future of the country's transportation sector
Pakistan is also working to promote clean transportation among its populace. Fuel cells have become one of the more popular renewable energy systems in the global auto industry and many automakers have plans to launch hydrogen-powered vehicles in the coming years. Fuel cells are particularly attractive when it comes to public transportation, as they can significantly cut the costs associated with keeping public transit vehicles fueled due to the growing costs of oil.