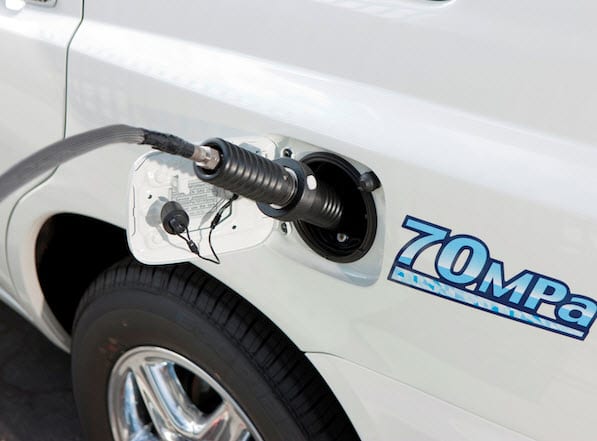 BOC to expand Swindon hydrogen fuel station
September 17, 2012
BOC unveils plans to expand fuel station
The BOC Group, a division of Linde and producer of industrial gases, recently unveiled plans to expand the hydrogen fuel station that currently operates at a Honda facility in Swindon, UK. The hydrogen fuel station at the facility has offered fuel for some time now and has attracted a great deal of attention. BOC is keen to make further improvements to the station through the addition of new technologies and features that will make it more sustainable.
Fuel stations to be equipped with new clean technology features
Hydrogen transportation is expected to become a major part of the United Kingdom in the coming years. In order for hydrogen transportation to be a success, an infrastructure capable of supporting it must first take form. BOC has played a strong role in helping embolden the hydrogen fuel infrastructure of the country and believes now is the time to make improvements to existing fuel stations. As such, the company plans to introduce an on-site solar-powered electrolysis system that will enable the production of hydrogen fuel in a sustainable and clean manner. BOC also has plans to make use of a new, low-platinum fuel cell developed by Acal Energy.
Two year project aims to bring different clean technologies together
The expansion of BOC's hydrogen fuel station, the first of its kinds to be open to the UK public, represents a two year project. The project will bring together different forms of clean technology to examine how well these technologies work together and how they can be used to build a fuel infrastructure. The project is receiving funding from the UK government's Technology Strategy Board, which has been keen to help support alternative energy initiatives in recent years.
BOC expected to see success with new project
BOC's ambitious project is scheduled to begin later this year. Over the next two years, the project may make it possible to produce hydrogen fuel in an efficient manner and help significantly reduce the carbon emissions coming from vehicles in the UK. BOC has seen success with its hydrogen fuel station already, so the company has already generated some momentum in its goals.