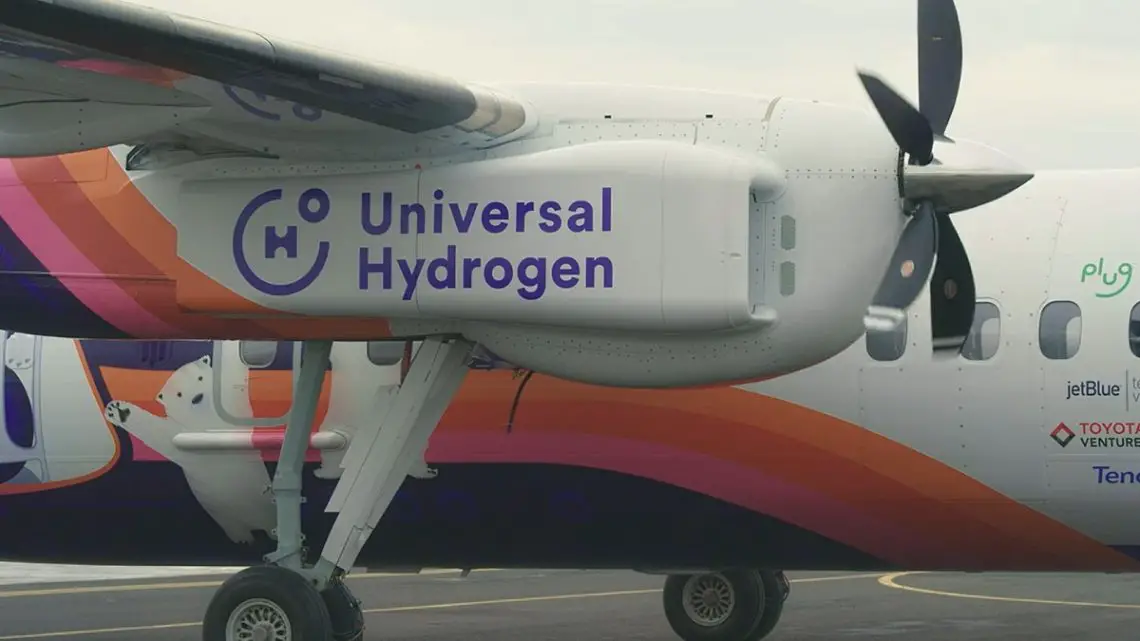 Hydrogen plane granted experimental airworthiness certificate by the FAA
February 14, 2023
Universal Hydrogen completed its first taxi tests, received its certificate, inked an Air New Zealand agreement.
Universal Hydrogen has announced that following the first taxi tests of its hydrogen plane, it has been granted a special airworthiness certificate from the Federal Aviation Administration (FAA). The FAA issued the certificate in the experimental category, giving the company the go ahead for the first flight of the H2-powered regional aircraft.
The company released a video showing the first taxi tests of the aircraft, and its successful performance.
The video showed that the hydrogen plane performed successfully during the taxi tests, which are intended to provide an evaluation of the craft's ground handling qualities in addition to the performance of the fuel cell electric powertrain's use at low airspeeds and power settings.
The test involved the use of a Dash 8-300 flying testbed, which was equipped with a megawatt-class H2 fuel cell powertrain which was built into one of its nacelles. The aircraft's powertrain is similar to the first product configuration the company developed, which was a conversion kit for ATR 72-600 regional airliners. The company expects that it will receive its certification in order to start commercial passenger service in two years.
The design of this fuel cell hydrogen plane doesn't require the use of a hybrid battery layout.
Instead of using a hybrid architecture for its powertrain, Universal Hydrogen's power is transmitted entirely from the fuel cells into the electric motor. In this way, weight is considerably reduced, as is the lifecycle cost.
The new approval from the FAA has paved the way for the company's first flight of the aircraft. It will conduct this flight in Washington state, from the Grant County International Airport located in Moses Lake. This first flight will represent the largest fuel cell powered craft to fly, and will be the second largest H2-powered aircraft to fly, second only to a test craft flown by the Soviet Union in 1988. That was a Tupolev Tu-155 airliner with a jet engine converted for burning H2 instead of jet fuel.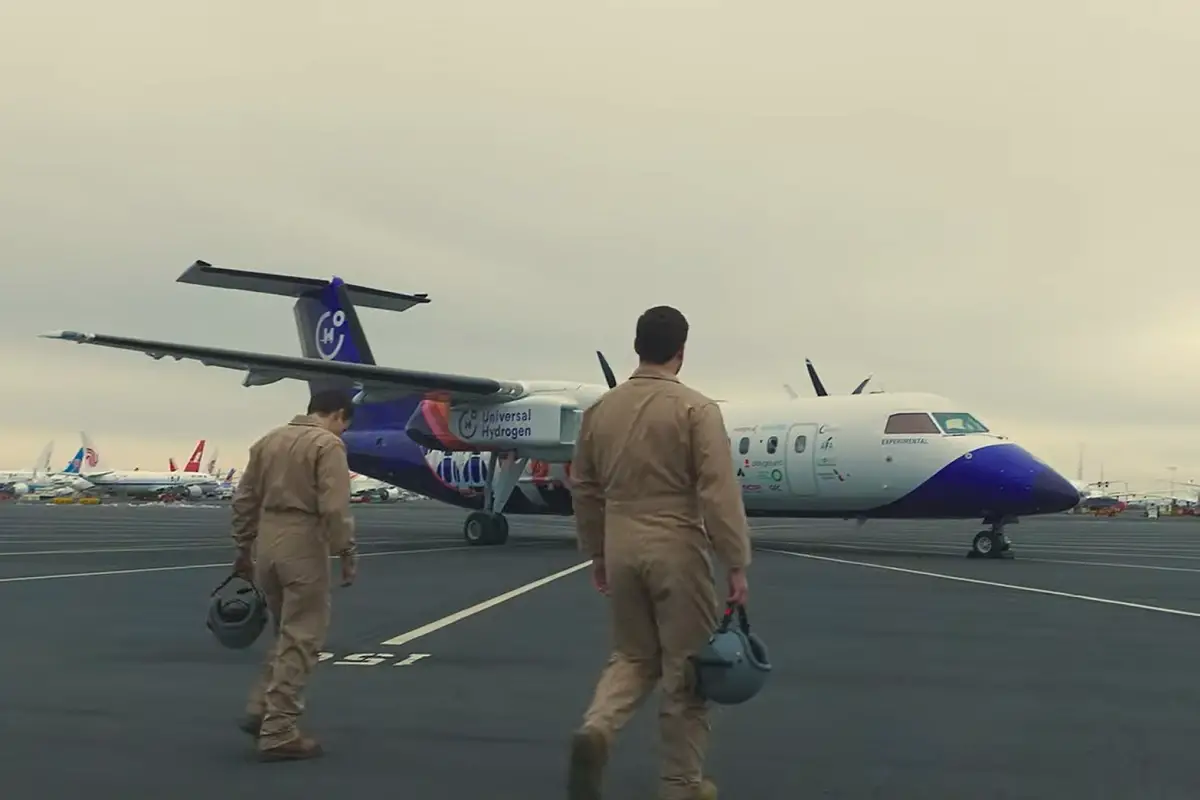 At the same time as the announcement about the hydrogen plane taxi tests and the FAA certification, Universal Hydrogen also announced that it has entered into a strategic agreement with Air New Zealand as a component of that airlines growing Mission Next Gen Aircraft program.