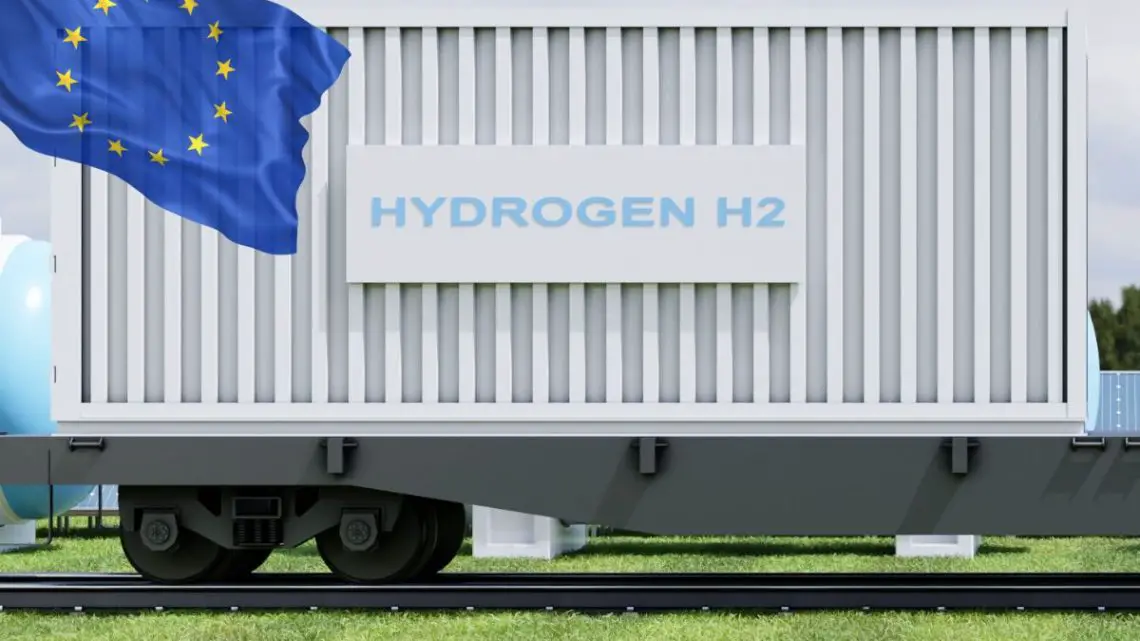 PESA introduces first certified hydrogen shunting locomotive
May 19, 2023
The locomotive is to be approved for the European Market
The hydrogen shunting locomotive – which is the first to be certified and approved in Europe – was first introduced at InnoTrans 2022 in Berlin by PESA, Poland's largest manufacturer of rolling stock. PESA is the first Polish manufacturer of rolling stock to implement hydrogen fuel cell drives in rail vehicles.
The locomotive is equipped with Ballard fuel cells.
The hydrogen shunting locomotive is a SM42-6D prototype 4-axle locomotive powered by two 85 kW fuel cells supplied by Ballard Power Systems. It is also equipped with regenerative braking, which charges the 167.6 kW/h lithium titanate-oxide traction batteries. As for its hydrogen tanks, they have a 175kg capacity, and a single refuelling is all that is needed for a 24-hour shunting operation.
Shunting, also known as switching, locomotives are widely used for operation in shunting yards around the world. Many railway operations use them to sort trains and shunters (or switchers). In Europe, alone, there are over 6,000 shunters in operation.
Currently, most of these locomotives are powered by diesel fuel. Due to the fact that rail yards are typically closely located to cities, their contribution of GHG, particulates, SOx and NOx emissions is significant. PESA has made zero- and low-emission rail transport the focus of its product strategy.
The SM42-6Dn hydrogen shunting locomotive is the first of PESA's H2 product range.
For the past three years, PESA has been working on pioneering projects for shunting locomotives. Its hydrogen shunting locomotive – the SM42-6Dn – marks the first stage of the company's program to incorporate H2 technologies into its range of products.
Ballard's modular fuel cell technology design that has been used in the locomotive's drivetrain, allows for better fuel efficiency, resilience, and performance, preventing degradation of the fuel cell power unit. Moreover, the fuel cell module lifetime is over 30,000 hours of operation in the field without failure.
"Supplying our robust and durable fuel cell module to PESA's hydrogen locomotive demonstrates Ballard's proven market experience, our performance in delivering fuel cell power for pioneering vehicles and the promise of comprehensive customer support for industry-first solutions," said Oben Uluc, Sales and Commercial Director, EMEA, Ballard, in a recent blog posted by Ballard.
The H2 locomotive to begin operation in Q1 2023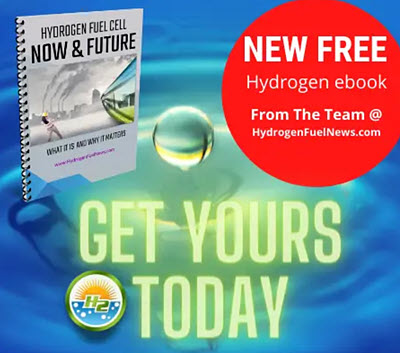 The SM42-6Dn locomotive passed preliminary operational testing in August 2022, and completed the Railway Institute's certification tests in December. The completion of the final homologation testing took place after a special mobile hydrogen refueling station was built in partnership with PKN ORLEN, PESA's fuel and energy collaborator, on an experimental track in Plock, Poland. This station ensured that all dynamic tests could be conducted efficiently.
PESA's development approach always included being able to offer a commercially-ready vehicle with supporting mobile H2 refueling infrastructure. PESA and PKN ORLEN intend to put the SM42-6Dn hydrogen shunting locomotive into operation in the first quarter of this year and will offer the fueling station as part of the package.
Ready to test your knowledge on the most abundant element in the universe? Take our fun and engaging Hydrogen Quiz now!