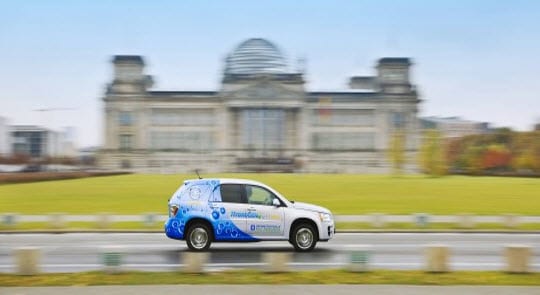 Hydrogen vehicles tested in France surpass expectations of government officials
November 21, 2011
The nation hosted an event targeting hydrogen-powered cars last month. Nearly all major automakers with plans for hydrogen were in attendance at a racetrack outside of Paris, where their vehicles were tested on fuel efficiency, performance and durability in a 15-mile gauntlet. French government officials had expected only a few of the vehicles to pass the daunting challenge, but were quite surprised when all of the vehicles surpassed their expectations.
Honda, Opel, Hyundai, Mercedes-Benz and Toyota were all in attendance at the racetrack, showing off their hydrogen-powered vehicles. Each vehicle was fueled by hydrogen provided by Air Liquide, a hydrogen generation company.
The automakers were keen to dispel much of the skepticism surrounding fuel cells, much of which concerns their fuel economy and safety.
Each vehicle was put to a rigorous test that involved rapid acceleration, breaking and handling. The test was designed not only to see how such vehicles perform in comparison to conventional cars, but also how quickly they can be refueled. According to Air Liquide, it took only 5 minutes to fill a completely empty tank to full, and each vehicle could go more than 350 miles before needing to refuel again. The test showed how viable hydrogen-powered cars really are, a result that automakers are undoubtedly happy with.