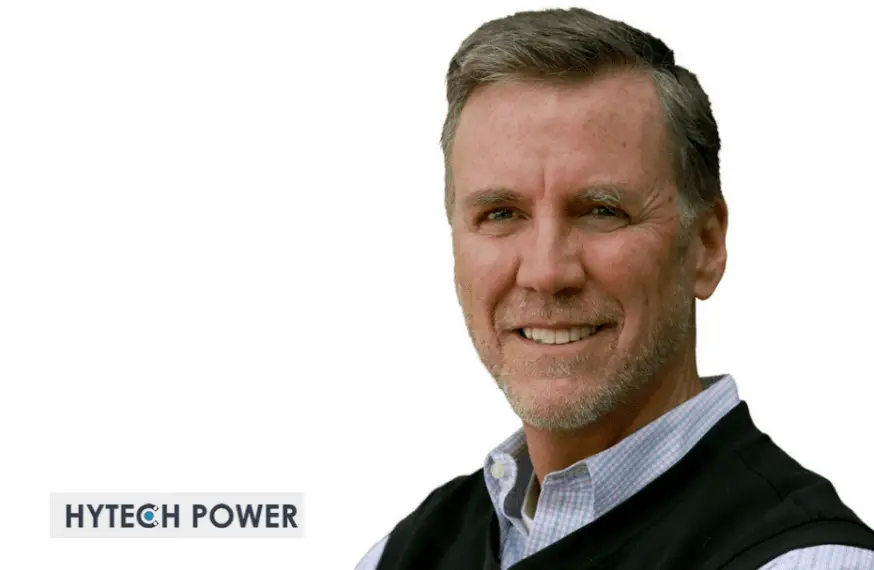 HyTech Power Appoints Former Boeing Executive Jerry Allyne As President
November 18, 2017
HyTech Power, a hydrogen energy solutions company, announced that Jerry Allyne has joined its executive team as president. Allyne, former vice president of strategic planning and analysis at Boeing Commercial Airplanes, joins the company as it prepares to launch multiple hydrogen-based technologies designed to address energy efficiency, emissions reduction and engine performance in the automotive, energy and related markets.
Allyne comes to HyTech after more than 30 years of service with Boeing, where he most recently led strategic planning and integration, product strategy, market analysis, competitive analysis, biofuels and new-business evaluation for Boeing Commercial Airplanes (BCA). In addition, he led the integration of BCA with the Boeing International team and the Washington, D.C. team. As president of HyTech Power, Allyne will oversee all sales, marketing and business operations for the commercialization of three products. Allyne joins the executive team alongside Executive Chairman Henry Dean, Chief Executive Officer Phillip Jennings, Chief Technology Officer Evan Johnson and Chief Financial Officer Thomas Mentele.
"Transitioning from product development to commercialization requires incredible business acumen and strategy, especially when dealing with a disruptive technology like ours," stated Phillip Jennings. "Jerry's expertise and background at Boeing will be a critical asset to ensuring we are market-ready from a supply-chain perspective. We're delighted to welcome Jerry to the team, and we look forward to taking HyTech Power to the next level."
"This is a very exciting time to be joining HyTech Power. We are introducing a breakthrough technology that substantially reduces emissions, fuel consumption and maintenance costs in the diesel retrofit market. It's a huge win for the environment and a low-risk, high-return for our customers," said Allyne. "In addition to this pathway technology, we also have two hydrogen-based technologies in the pipeline that will soon be ready for testing, again addressing markets with significant opportunity. My primary responsibilities lie in the commercialization of these technologies and ensuring we have everything in place to maximize the opportunities ahead of us."
HyTech Power has been in stealth mode since 2008, developing three parallel technologies that offer a clear path to the adoption of clean, efficient and renewable hydrogen-based energy. The company's first product, Internal Combustion Assistance (ICA), is a patented hydrogen injection system that delivers substantial fuel efficiencies while significantly decreasing emissions and maintenance costs. ICA is currently undergoing California Air Resources Board (CARB) verification and is expected to become commercially available in the first quarter of 2018.
"Like many others, when I heard the team at HyTech was working on an HHO technology I was immediately skeptical. Then I saw it in action. This technology delivers on the promise of HHO on every front: reduced emissions, increased fuel efficiencies, enhanced engine performance, reduced maintenance costs, safety, easy installation and calibration, and—maybe most important—return on investment in under one year of operation. Once I understood the opportunity, joining the company became a very easy decision. We're excited to be able to share more information with the market in the near future," added Allyne.
About HyTech Power:
HyTech Power is a hydrogen power solutions company located in Redmond, Washington, dedicated to creating clean, efficient and renewable energy solutions for multiple applications including automotive and scalable energy storage. Initially, the company is focused on providing market-ready solutions to the U.S. diesel retrofit market using unique, patented software and hardware technology. For more information, visit https://www.hytechpower.com.