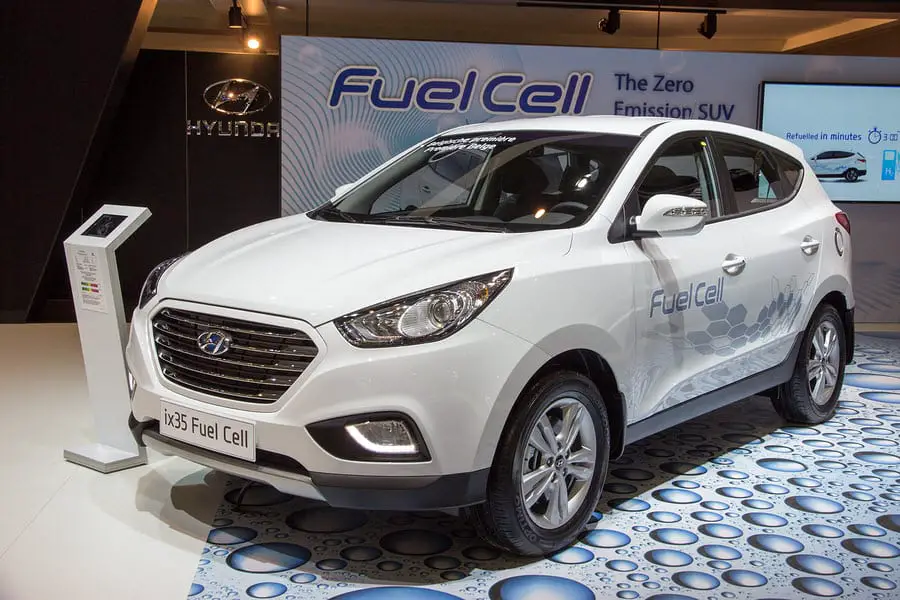 Hyundai prepares to launch fuel cell vehicles in the next two years
December 22, 2016
Fuel cell vehicles are becoming a priority for Hyundai
South Korean automaker Hyundai has plans to expand its offering of fuel cell vehicles. The company has seen a great deal promise in the clean transportation market, especially as more countries begin to embrace stricter emissions regulations. Hyundai is one of the few automakers that has managed to find modest success in a relatively new market and plans to build upon the momentum it has already generated by launching a new hydrogen-powered sport utility vehicle and commercial bus within the next two years.
New SUV will be 30% more efficient than its predecessor
The new SUV will be an updated version of Hyundai's ix35 vehicle, which is equipped with a hydrogen fuel cell system. The new model, however, will have 30% better mileage than its current counterpart and will boast of higher energy performance. The first version of the ix35 was released in 2013 and was capable of traveling some 263 miles on a single tank of hydrogen fuel. Hyundai predicts that the new ix35 will be available in January of 2018 and that it will be able to travel nearly 350 miles before needing to be refueled.
Hyundai to launch a hydrogen-powered commercial bus
Hyundai also plans to launch a hydrogen-powered commercial bus, which will help the company compete with other automakers that have expressed similar plans. Most of the world's leading automakers intend to grow more aggressive when it comes to fuel cell vehicles. These vehicles have managed to attract significant support from world governments, whose clean transportation markets are beginning to expand quickly. This is particularly true in the public transportation space and in sectors where commercial vehicles are heavily used.
Subsidies will help consumers afford new fuel cell vehicles
Hyundai's new hydrogen SUV will cost approximately $50,280 when it is first released in South Korea. While the cost may seem high, subsidies from the country's government will help reduce the overall price considerably, making the vehicle more attractive to consumers. Hyundai plans to begin marketing its new vehicles at some point in 2017.