India continues work on large-scale solar energy project
February 3, 2014
Solar power may help India move away from fossil-fuels more quickly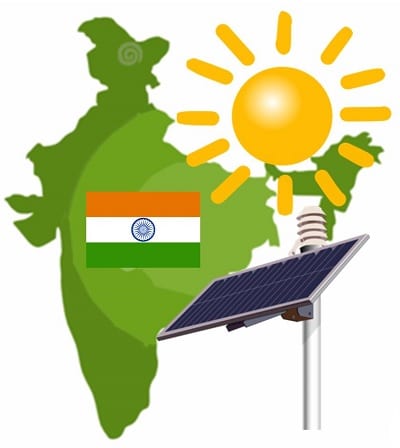 India's Ministry of Heavy Industries and Public Enterprises has announced that it has signed a Memorandum of Understanding concerning the construction of what is being called the country's "ultra-mega solar power project." India has adopted a strong interest in solar energy as the cost of oil continues to increase. Clean power is expected to help the country establish some economic stability as it begins to transition away from fossil-fuels. Solar power has also gained India's support as the country looks to cut down on carbon emissions and become more environmentally friendly.
New solar project to have a maximum capacity of 4GW
The solar power project is estimated to have a maximum capacity of 4,000 megawatts, making one of the largest solar energy systems in the world. Approximately 1,000 megawatts is enough to power 1.3 million average homes a year. The project will be brought online in a series of phases, slowly introducing new energy capacity to the country's infrastructure. As new energy becomes available, the prevalence of blackouts is likely to be significantly reduced. The energy systems will also help India gradually phase out its use of fossil-fuels, cutting down on air pollution in large cities.
Air pollution is become a very problematic issue in Asia
Air pollution has become a significant problem throughout Asia. In some of Asia's largest cities, air pollution has gotten so bad that people cannot see where they are going during the day. According to a recent study from Texas A&M University and NASA's Jet Propulsion Laboratory, air pollution throughout Asia has reached a point where it is seriously affecting the climate. Weather patterns are being affected severely, leading to drought and, in some cases, heavy rainfall that is causing a significant amount of flooding.
China aids in making solar energy more accessible
India is working to become a leader in the solar energy field. The country is also working on increasing its adoption of other forms of clean power, such as wind energy and hydropower. Currently, India received the majority of its photovoltaic products from China, which has played a significant role in the adoption of solar energy around the world.