India is making an aggressive push for solar energy
March 9, 2016
Cost of solar power is dropping dramatically in India
Solar energy is becoming a more attractive option in India. The country has been showing strong support for this form of clean power in recent years, and this support is beginning to pay off. The cost of solar power has dropped dramatically, making it a more viable option to the estimated 300 million people in India that currently live without electrical power. According to KPMG, a professional services firm, solar is now 15% of the price of coal. If the cost of solar continues to fall, it will be 10% less expensive than coal by 2020.
Projects are able to sell electrical power at lower rates
The Indian government has been auctioning off solar capacity to developers interested in developing innovative projects throughout the country. One developer that won a bid for a project in the state of Rajasthan will be selling the electrical power produced through its project through only 6 cents per kilowatt-hour. This is approximately the same price as electricity sold through coal power plants. Bridge to India, an energy consultancy firm, notes that solar is very competitive in India, partly due to the efforts that the government is making to make this form of renewable energy more accessible.
Government seeks to expand solar capacity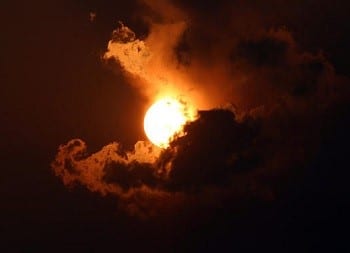 Prime Minister Narendra Modi has made access to electrical power a major priority for the government. The Indian government wants to ensure that energy is available 24-hours a day to the entirety of the country's population; some 1.3 billion people. Many of India's largest cities still struggle to provide power to residents, with some suffering from regular blackouts. Solar energy could resolve this issue, mitigating energy shortages and giving residents reliable access to the electricity that they need.
Modernizing the country's infrastructure is becoming a major priority
India intends to have more than 100 gigawatts of solar capacity online by 2022. To accomplish this, the country's infrastructure must be modernized. As in other countries, India's infrastructure is designed to handle electrical power generated through traditional fossil-fuels sources. Modernizing the country's energy infrastructure will ensure that India can make use of renewable power in an efficient manner.