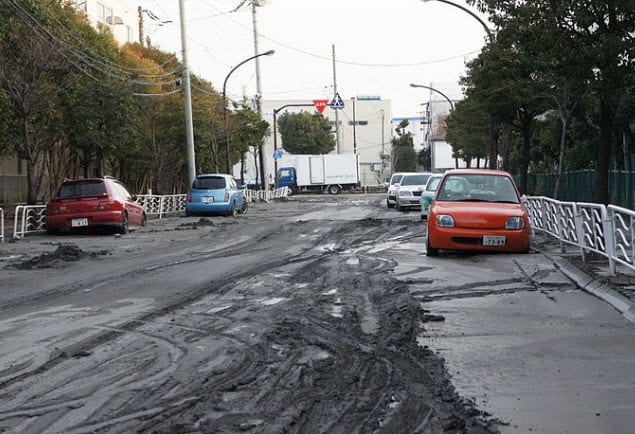 Japan earthquake rekindles need to abandon nuclear energy
December 7, 2012

Strong earthquake strikes off the coast of Japan
A strong earthquake has rattled Japan once again. The quake's epicenter was located off the northeastern shore of Japan, near Fukushima, where a similar quake sparked a major nuclear crisis that threatened to be worse than Chernobyl. According to the U.S> Geological Survey, the quake had a magnitude of 7.3 and generated a strong tsunami that washed into a region that had been decimated 2011's much stronger quake. Thousands of residents were ordered to evacuate ahead of the tsunami, but warnings were lifted shortly after the quake struck.
Japan still reeling from 2011 Fukushima disaster
The Japan earthquake again thrusts concerns regarding nuclear energy into the limelight. In 2011, a powerful earthquake generated a massive title wave that killed nearly 20,000 people and destroying several nuclear power plants in the Fukushima province. There battered facilities leaked radiation into the surrounding environment and spurred the Japanese government to confront the risks involved in using nuclear energy in a region that is prone to geologic events.
Recent disasters spark major support for alternative energy
The country is still in the recovery process in the wake of the 2011 disaster, and this week's Japan earthquake is likely to punctuate the need to move away from nuclear energy in favor of safer forms of power. Japan has been investing very heavily and aggressively in solar energy and the use of hydrogen fuel cells. This year, Japan launched an ambitious solar energy feed-in tariff program that has caused a major spike in the adoption of solar energy systems, especially among homeowners. The country is also home to an expansive hydrogen fuel cell network called the ENE-FARM, and the government has been working to broaden the capacity of this system in recent months.
Earthquake thrusts risks of nuclear power into the limelight
Japan is situated within the Ring of Fire, a geological region well known for seismic activity. Because of this, the country experiences frequent earthquakes, experiencing minor tremors as often as every five minutes. The country's efforts to abandon nuclear energy had stalled earlier this year, but the recent Japan earthquake may trigger renewed enthusiasm, as any further damage to the country's nuclear energy facilities could have disastrous consequences.